Rachel A. Johnson, Vice Chair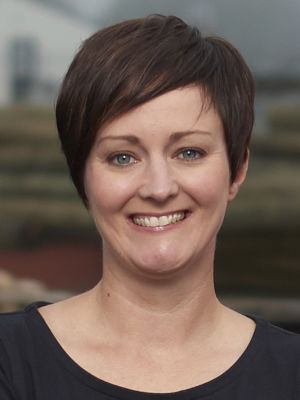 Rachel A. Johnson was originally appointed to the Board November 14, 2016, to fill a vacancy. In November 2018, Johnson was re-elected to serve the remainder of the vacancy term and in November 2020 was elected to serve a six-year term expiring in 2026. Johnson served as Board Chair in 2022 and was elected to serve as Vice Chair in 2023.
Rachel serves on the NMC Presidential Performance & Compensation Committee, Executive Committee, and Foundation Board.
As the Member Relations Manager at Cherryland Electric Cooperative, she works with her colleagues to offer a world-class communication, member services, and energy use services program to Cherryland's 35,000 members. Johnson is passionate about the seventh cooperative principle: concern for community.
She holds a master's degree in political communications from Pepperdine University and a bachelor's degree in business and communications from Augustana University. Prior to coming to Cherryland, she taught communications, persuasion, and message analysis at The Pennsylvania State University and Northwestern Michigan College and served as the Assistant Registrar at Pepperdine University.
She is actively engaged in her community, serving on the Traverse Connect Board of Directors, as chair of the Traverse Connect Government Relations Committee, and as Vice-Chairperson of the Commongrounds Cooperative Board. She is also an Impact 100TC member.
Johnson is a graduate of the Traverse City Chamber's Leadership Grand Traverse program and has been recognized as one of Traverse City's 40 most influential people under 40 by the Traverse City Business News.