Celebrating NMC in Pictures – the first 25 Years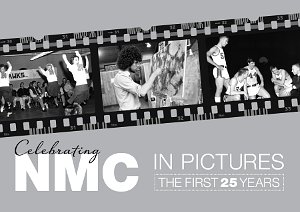 NMC's Alumni Relations program invited everyone who studied or worked at the college between 1951 and 1976 to an Open House at Osterlin Library Oct. 25, 2015 to celebrate the college's first 25 years of history in photos and help build the library archives.
The Open House included historic video viewings and time for attendees to reconnect with former classmates and professors, and share their NMC memories with the group. Photos from the first 25 years in need of identification were on hand for attendees to review and add their first-hand knowledge to the archives.