Chuck Judson Memorial Fund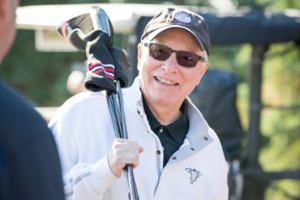 Charles "Chuck" B. Judson was one of the closest friends and supporters of NMC and the NMC Foundation. Chuck was awarded the college's highest honor in 2016, NMC Fellow, for his outstanding personal and financial contributions to the college.
Following his passing in 2017, Chuck's family established in his memory the Charles B. Judson Innovation and Exploration Endowment. The Fund is designated to the innovation grant program at NMC, and it is the first donor directed fund of its kind!
Innovation played a pivotal role in the inception of Northwestern Michigan College and it remains central to how we operate today. Chuck's leadership supported the continuous innovation of the college.
With your support of this fund in memory of Chuck Judson, NMC will continue to improve the learning experience and its relevance to those we serve through innovation, agility, and thoughtful risk-taking.