NMC Foundation Scholarships
Through the generous gifts of community donors, more than 700 NMC students received assistance meeting their educational goals through Foundation scholarships last year. This support does make a difference, by providing those important resources they need to pursue a college education and to improve their lives.
Contributions for NMC Scholarships
There are several options available for individuals, organizations and businesses to provide scholarship funds for deserving students at NMC. The Northwestern Michigan College Foundation coordinates scholarship donations for NMC students.
General Scholarships
General Scholarships are created when resources are combined from many donors. Contributions in any amount may be given at any time. Donors may designate a particular NMC program, departmental scholarship, or Adopt-A-Student fund.
Commitment Scholarships
Since its inception in 1993, more than 700 high school students have participated in the NMC Commitment Scholarship Program. Aimed at academically promising students with financial need, this program encourages successful completion of high school and college enrollment. More »
Honors Scholarships
Students looking for a challenge are encouraged to look into NMC's Honors Program. We are proud to be one of the first community colleges in Michigan to have such a program, the heart of which is faculty who invest their time and talent in providing special educational opportunities. Our goal is to enrich students' intellectual and personal lives. More »
Endowed Scholarships
Endowed Scholarships provide a permanent fund that is invested to generate annual earnings, which are used to provide awards to students. The principal is never spent, and thus these scholarships provide financial assistance for students in perpetuity. Endowed scholarships are often established to honor or memorialize an individual. More »
Memorials
Memorial Scholarships are established to honor the life of a loved one who has passed away. Family and friends are often invited to make contributions. The originating donor is invited to work with the College to plan the distribution of these memorial funds, generally as a one-time scholarship award to NMC students.
Contact Us
Northwestern Michigan College Foundation
1701 East Front Street, Traverse City, MI 49686
Phone: (231) 995-1021
Toll Free: (877) 922-1021
foundation@nmc.edu
My NMC Story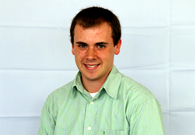 "Instead of worrying about my finances, I was able to focus all of my energy into being successful in my studies. With the support of donors in the Grand Traverse Area, NMC has helped thousands of people like me whose goal is to obtain a higher education, thank you."
CHRISTIAN MCKELLAR