Giving Tree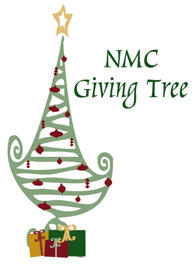 For a third holiday season, Northwestern Michigan College faculty and staff are supporting NMC and University Center students who need a helping hand with the Giving Tree program, running through Dec. 4. Giving Trees decorated with tags for students and their families are now seeking Santas on each NMC campus. To spread some holiday cheer, simply take a tag from the tree, register your tag with the reception desk for a short wish list from that person, then have fun shopping!
Giving Tree locations:
Founders Hall, Main Campus
Lobdell's, Great Lakes Campus
Lobby, University Center
Lobby, Parsons-Stulen
Please return unwrapped gifts to the Founder's Hall reception desk by 4 p.m December 4.