Byl Family Commits $2 Million to Scholarships at NMC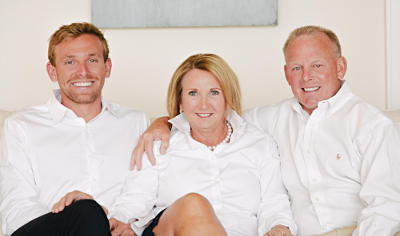 Bruce Byl is a proud NMC alumnus, honored with the 2009 Outstanding Alumni award and named an NMC Fellow in 2015. Bruce knew he and his wife, Mary, wanted to do something more to honor the memory of their late son while giving back in a major way to NMC. Bruce often says, "I love this place!"
In 2007, Bruce and Mary Byl suffered immeasurably with the loss of their teenage son, Tucker. May 30, 2017 marked the 10th anniversary of Tucker's passing. Since that tragedy, the Byl family has kept Tucker's memory alive, in part by establishing the Tucker Byl Memorial Scholarship to support students from Grand Traverse county, many of whom may have been his classmates.
Over the past year, Bruce and Mary worked with their advisors to explore how they could make their most meaningful gift. Together with their son, Jeff, they chose to include the NMC Foundation in their estate plans to benefit the Tucker Byl Memorial Scholarship.
In sharing their decision to invest in the scholarship, Bruce said, "In memory of Tucker, we are pleased to make this commitment to the Tucker Byl Memorial Scholarship to help future students in our region realize their educational dreams and goals at NMC. We view this as a long term investment in our young people, NMC, and our regional economy, and strongly believe this will positively impact many people's lives for decades to come."
This generous gift is recognized at $2 million dollars, which will make Tucker's scholarship one of the largest funds at NMC. Once realized, this scholarship will have broad reach and tremendous impact on generations of learners.
President Timothy J. Nelson shared his gratitude for this incredible gift, saying, "We are very honored by the Byl's meaningful gift and are grateful for the legacy that they are creating with this tribute to Tucker, which will enable future generations to achieve their dreams of pursuing higher education at NMC."