Kerm and Sallie Campbell's $1 Million Gift Supports Aviation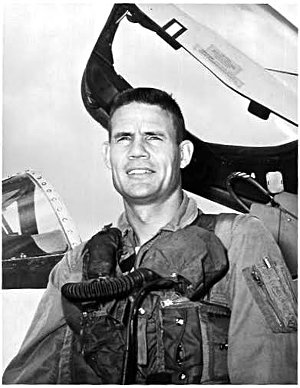 Ronald Kent CampbellKerm Campbell and his late wife Sallie have included NMC in their estate plans, making a $1 million gift commitment to the college. This future gift, combined with current giving, will establish the Ronald Kent Campbell Fund for Excellence and Innovation in Aviation — making a difference for every student now and in the future.
This generous gift is in memory of Kerm's brother, Ronald Kent Campbell, who was a great aviator and mentor. Kent, as he was known to his family, was a true community servant, changing and saving the lives of others through his military service, service as a state representative in Kansas, and as a mentor to youth.
The Campbell's gift will provide resources to the Aviation Department in support of scholarships, programs, facilities, and equipment. These investments will help to ensure the NMC Aviation program remains at the cutting edge as the aviation industry changes.
The use of this fund will be in keeping with Kent's values of service, scholarship, leadership, courage, and conviction and will ensure that his "larger than life" spirit will live on by inspiring each new generation of aviators to reach new heights.