What's your NMC story?
By sharing an example of your NMC experience and how it made a difference, you can help us engage others.
Below we've provided a few questions to help guide you. Choose to answer as many as you like in a few sentences. Or feel free to tell us your story in your own way. We want to capture whatever you're moved to share.
Thank you for giving us your time and your story.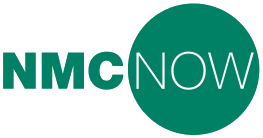 NMC students both past and present are achieving success in the classroom and in their chosen fields. This section showcases just a few of those successes. Sign up for NMC Now below to get those stories (plus upcoming campus events and media mentions) delivered to your inbox every other week. (Check out past issues here.)