Your NMC Story In Six Words
Ernest Hemingway supposedly once bet that he could write a story in six words, and wrote "For Sale: Baby shoes, never worn." Inspired by this dramatic simple idea, we invite you to share your six-word story about NMC, or any of our programs, departments or services.
Just think of a six-word phrase that describes something you did or learned here, how you feel about NMC — anything that speaks to your relationship with NMC. Since there are many ways people connect with NMC, your story could be about the Dennos Museum Center, University Center, Extended Education — whichever part of NMC resonates with you.
You can make it funny, dramatic, provocative, sentimental — whatever you like. Just make it your own.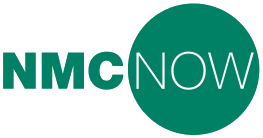 NMC students both past and present are achieving success in the classroom and in their chosen fields. This section showcases just a few of those successes. Sign up for NMC Now below to get those stories (plus upcoming campus events and media mentions) delivered to your inbox every other week. (Check out past issues here.)