Success Story: Aiming higher and higher
November 11, 2020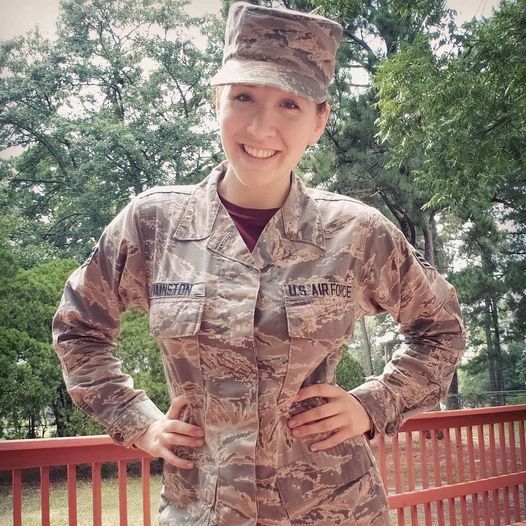 Alex Swainston's decision to enroll in NMC last year was as deliberate as her enlistment in the Air Force was spontaneous.
The now 25-year-old was at loose ends in her life when she clicked on an online U.S. Air Force ad in 2015. Her decision wound up being foundational, not only to the next three years, but her choice to attend NMC post-service, and the new heights the honors student is aiming at for herself and daughter Azalea.
"Being in the military was so pivotal for me," said Swainston, who served until 2018. As president of NMC's chapter of Student Veterans of America she led virtual Veterans Day ceremonies today.
So it made sense that she would seek a military-friendly school post-service. Originally from Dorr, Mich, south of Grand Rapids, Swainston was impressed with NMC's No. 2 in the nation ranking for service to veterans and enrolled in 2019.
Now living in Manton, Swainston jumped into college life. In addition to SVA, she now serves as the president of NMC's Student Government Association, and as an officer in NMC's chapter of Phi Theta Kappa, the international community college honor society. As a PTK member she was recently named a Coca-Cola Military Leaders of Promise Scholar, due to the fact that a recycling program she started for her Air Force squadron has since expanded to the entire wing.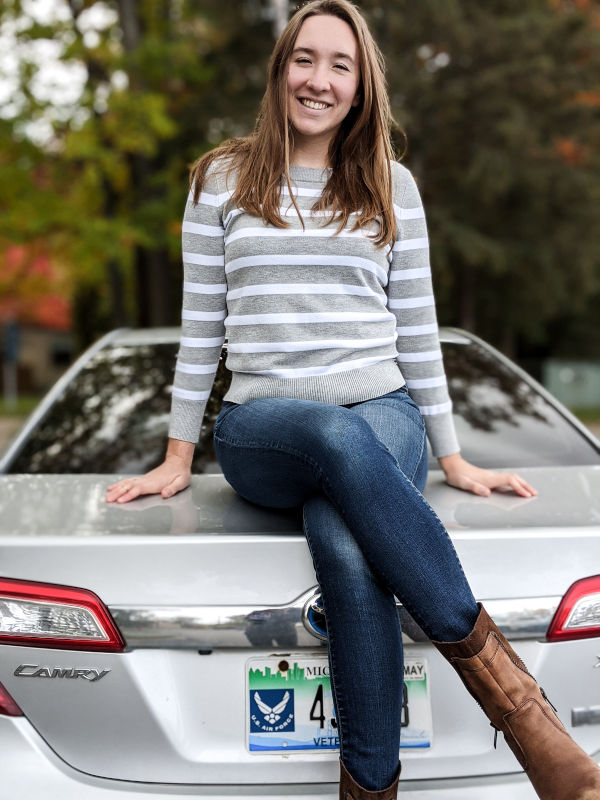 Swainston plans a 2021 graduation with a political science major. She hopes to transfer to the University of Michigan to pursue a bachelor's degree in international relations. In the Air Force, she was a language analyst, translating communications in Farsi, the official language of Iran. The immersion training among Muslims that she did for her linguist duties led her to that choice.
"That was a really pivotal moment for me in my life," she said. "Getting to have that exposure really changed my viewpoint."
While in the Air Force Swainston also became a mother, to now almost three-year-old Azalea. She was unequivocally supported by female superiors, especially in terms of balancing motherhood with duty.
"It was a support system," said Swainston. "The military is where I learned to support my fellow women, support people that need it."
After staying home for a year with Azalea, she's found the same kind of support at NMC. That's allowed her to dream about new horizons for the future.
"This is clearly where I'm meant to be," she said. "I don't want anything to limit the opportunities Azalea and I have in the future."
Want more stories like this?
NMC students past and present are achieving success in the classroom and in their careers. This section showcases just a few examples.
Sign up for NMC Now to get these stories, plus upcoming campus events and media mentions, delivered to your inbox every other Wednesday. View past issues here »
Sign up now!
Tweet