WHAT CAN YOU FIND HERE?
Aviation Hangar
Flight Simulator
PHotos
Explore the Aviation building further by visiting the photo gallery.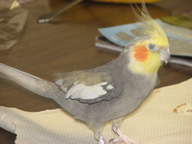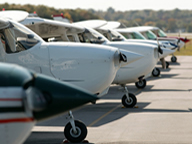 Aviation Hanger
Unmanned aerial systems courses are now under way in NMC's FAA-approved flight training school. Additionally,  private, instrument, and commercial certificates are available. NMC is in the process of adding coursework to support international, cross-country flight, and de-icing trainer experiences.
Our fleet of single and multi-engine aircraft is supplemented by a level six state-of-the-art flight simulator—and it all started with buying Industrial Park's Lot 37 with an EDA grant of $299,000 matched with $75,000 of NMC funds in 1975.