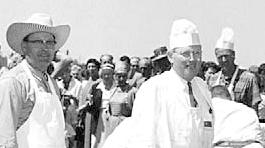 Thank you for coming to the 2016 Barbecue!
More than 7,300 people took part in the 61st annual "picnic under the pines," and BBQ meals were delivered to over 300 more.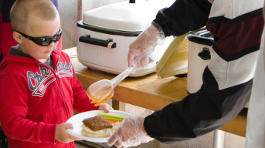 Thousands enjoyed live musical entertainment on three stages, children's activities and displays for all ages.  More »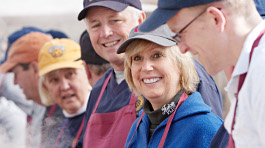 Proceeds from the NMC Barbecue help fund special projects at NMC. View past Barbecue-funded projects here.  More »
NMC Barbecue - May 21, 2017
The NMC Barbecue is one of northern Michigan's most popular and enduring traditions. The annual event brings thousands of people to NMC's main campus for an old-fashioned picnic and a chance to see their community college, with a grand total of 7,678 people attending the 61th annual NMC Barbecue or receiving home-delivered picnic meals in 2016.
The late Gerald W. Oleson and his wife Frances, founders of Oleson's Food Stores in Traverse City, started the annual fundraiser picnic in 1956. Oleson's Food Stores continue to donate the food, and hundreds of volunteers turn out to make the event happen.
When is the Barbecue?
The Barbecue is always on the Sunday before Memorial Day Weekend — 11 a.m. to 5 p.m. To plan ahead for future NMC Barbecues, save these dates on your calendar:
Sunday, May 21, 2017
Sunday, May 20, 2018
Sunday, May 19, 2019
Zero waste event
In 2010, the Barbecue Board made a commitment to become a zero-waste event through extensive use of recycling and composting. More than 90 percent of the residuals from the 2011 Barbecue were kept out of a landfill, and by the 2014 Barbecue, that figure had increased to more than 99 percent. The Barbecue thanks the dozens of volunteers who helped guests properly dispose of their materials at recycling/composting stations around campus, and partners American Waste (recycling, equipment), Food for Thought (composting) and Rentals Unlimited (equipment).
2011
Material

Pounds

Percent of total

Cardboard
Compost
Plastic/Can Recycle
Grease Rendering
Coffee Grounds
Trash
Total

2,460
1,760
320
216
40
520
5,316

46.3%
33.1%
6%
4.1%
0.8%
9.8%
100%
2014
Material

Pounds

Percent of total

Cardboard
Compost
Plastic/Can Recycle
Grease
Coffee Grounds
Animal Feed
Trash
Total

1,120
7,820
1,600
60
36
120
43
10,799

10%
72%
15%
0.6%
0.3%
1%
0.4%
100%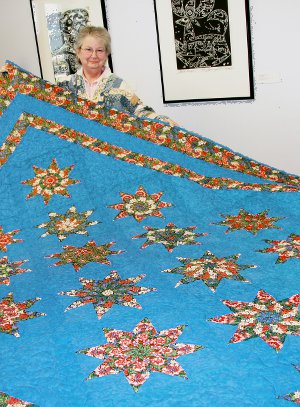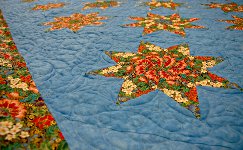 The 2016 NMC Barbecue quilt, shown above, was made by Bonnie King (pictured) and quilted by Marty Beer. Proceeds from the raffle benefit NMC students through the George C. Comden Alumni Scholarship Fund.