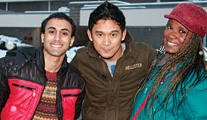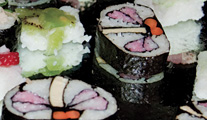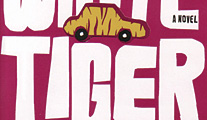 Window on the World
A week of international events: March 15-21, 2013
Below are descriptions of just a few of the artists and events for NMC's Window on the World week of international events.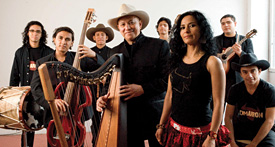 Cimarrón – Winner of the iTunes Rewind 2011 Traditional World Album of the Year award, Smithsonian Folkways recording artist Cimarrón is the most accomplished llanera group in Colombia, South America.
Fresia Granados – Chef Granados is a native of Costa Rica who left her family's fruit and vegetable farm to attend NMC's Great Lakes Culinary Institute, and stayed in Traverse City working as a private chef, partnering with local restaurants and teaching through NMC's Extended Education program.
Robert Gribbin – U.S. Ambassador Gribbin has served in fifteen African nations during the past thirty-five years, including short assignments as chief of mission in Rwanda, Uganda, Nigeria and Chad.
Dr. J. Randall (Randy) Groves – FSU Professor J. Randall Groves holds degrees in Philosophy (PhD) and History (MA) from UC San Diego. He teaches a variety of courses including Ethics, Intro to Humanities, Eastern Religion, Western Religion, Comparative Civilization, Philosophy of Mind, Political Philosophy, Chinese Religion and Philosophy, Hinduism, Buddhism, Film and Popular Culture.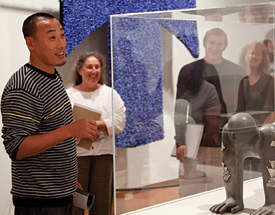 Wan Liya – Qingdao, China native Wan Liya is an award-winning international artist known for his porcelain and ceramic works.
The World Before Her – Nisha Pahuja's award-winning film, The World Before Her, dramatizes the tension between traditional and modern perspectives toward women in today's India through the juxtaposition of two very different outlets for girls—the Miss India pageant and the Hindu fundamentalist movement.
​Event schedule
Date

Event

Region

Time

Place

Cost

Friday, March 15

Global Literature Reading Group
"The White Tiger"

India

Noon–1:30 p.m.

Founders Hall

Free

Germany Dinner
Reservations Required – Call (231) 995-3120

Germany

6 p.m.

Lobdell's

$30 per person plus tax & service

Sunday, March 17

Cimarrón

Colombia

7 p.m.

Dennos

$22 members, $25 advance, $28 door (plus fees) NMC students free

Monday, March 18

"Beyond the Silk Road" exhibit opens

Asia

Ongoing through
April 19

Various points on NMC Campuses

Free

"The Silk Road and Beyond: Crossroads of Culture"
with visiting lecturer Dr. Randy Groves

Asia

7 p.m.

Dennos

Free

Monday, March 18–Wednesday, March 20

"A Taste of the World"
NMC International Students Serving. Tuesday – Guest Chef: GLCI graduate and personal chef Fresia Granados from Costa Rica.

Monday-Asian
Tuesday-Latin American
Wednesday-European

11 a.m.–1 p.m.

West Hall
Food Court

Various prices

Tuesday, March 19

Afghanistan & Pakistan; Michigan Global Awareness Consortium presentation with Amjad Khan, NMC Social Sciences instructor, and Jack Segal, a former political advisor to the top NATO general in Afghanistan.

Middle East

7–8:30 p.m.

Osterlin Building, Room 205

Free

"Sounds from Afar"
Music and Interviews with NMC International Students

World

7–9 p.m.

WNMC 90.7 FM

Free

A Conversation with Wan Liya
Contemporary Art in China

China

7 p.m.

Dennos

Free

Wednesday, March 20

The World Before Her
with Director Nisha Pahuja

India

7 p.m.

Dennos

Free

Thursday, March 21

"Africa is Changing, Is that Good News?" International Affairs Forum with Robert Gribbin, former ambassador to Rwanda, Uganda, Nigeria and Chad.

Africa

6 p.m.

Dennos

$10; free for NMC students and educators

PASSPORT Student Lecture Series
with Obad Yousef

Yemen

12:15 p.m.

Founders Hall

Free

Feb. 22–June 1

Modern Twist: Contemporary Japanese Bamboo Art

Japan

Museum hours

Dennos

$6 adults, $4 children; members & NMC students free
Window on the World is sponsored by NMC Outreach Services, Dennos Museum Center, Ferris State University, NMC Student Life, NMC International Student Club, WNMC 90.7 FM, and Sodexo.