Previous Outstanding Alumni
2013: Paul Britten, Peg Jonkhoff (class of 1976)
2012: Kathleen McManus (class of 1974), Steven Rawlings (class of 1991), Timothy Young (class of 1982)
2011: Ruth Ann LaMott (class of 1966), Glenn Wolff (class of 1973)
2010: Ross Biederman (class of 1959), Susie Janis (class of 1967)
2009: Verna Bartnick (1960s), Bruce Byl (class of 1979), Tim Dunn (class of 1992)
2008: Todd McMillen (class of 1985)
2007: John Robert Williams (class of 1976)
2006: James DeLapa (class of 1956)
2005: Larry Inman (class of 1974)
2004: Jean M. Rokos (class of 1975)
2003: Jason Allen (class of 1983)
2002: Maurie Dennis (class of 1965)
2001: Student Government Association Presidents
2000: John Pelizzari (class of 1975)
1999: Walter J. Hooper (class of 1968)
1998: James Clancy (class of 1955)
1997: Richard Benedict (class of 1984)
1996: Lloyd V. Hackley (class of 1964)
1993: John & Gloria Lyon (class of 1979)
1991: Alexander Galligan (class of 1953)
1990: David & Sally Viskochil (class of 1964)
1989: Morris Thomas (class of 1964)
1988: Charles Kesner (class of 1959)
Outstanding Alumni
This honorary award was established in 1988 to recognize NMC alumni who are noteworthy for their:
significant professional achievements; and/or
exemplary leadership in community and professional activities.
2014 Honorees
Craig LaFave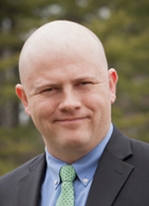 LaFave, from the class of 2001, is president of Olmsted Products and its parent company, Oilgear Co. He began at Olmsted, a manufacturer of specialty high-flow, high-pressure industrial hydraulic valves and control systems, while still a student. From his first day there as a draftsman, LaFave demonstrated a desire to learn and contribute to every aspect of the company, from design to production to sales and customer service. His work ethic quickly propelled him through the company. Within five years he was named general manager, responsible for the strategic direction of the company along with the ownership. In 2008, when Olmstead leadership sold the company, LaFave became president, reporting directly to the CEO of the new parent company, The Oilgear Company.
John Militello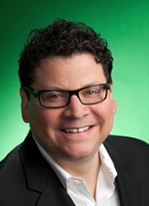 After studying commercial art at NMC, Militello, class of 1990, went on to earn a BFA in Fine Arts from the College for Creative Studies in Detroit. He then moved to New York City where he founded a boutique design agency and led the creative effort for brands like Volvo and Mercedes Benz. Presently he is head of creative for Google's agency-like Zoo team. Based in New York, he leads a 14-person creative team and represents the company at prominent industry events. In addition to his day job, John is also an adjunct professor at New York's School of Visual Arts, where he teaches a class in digital advertising. Militello spoke at the 2014 TEDx Traverse City event, held May 14.
Angela Nahikian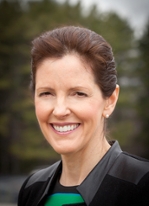 Nahikian, class of 1981, went on to graduate from Lawrence Technological University with a bachelor's of science in electrical engineering. After graduating she worked in a full-service architectural firm until 1990, when she joined the Steelcase family of companies in Grand Rapids. She presently serves as director of Global Environmental Sustainability at Steelcase, heading a global, cross-functional effort to advance the company's business fitness through sustainability and insure Steelcase achieves its sustainability leadership goals.