About NMC's New Website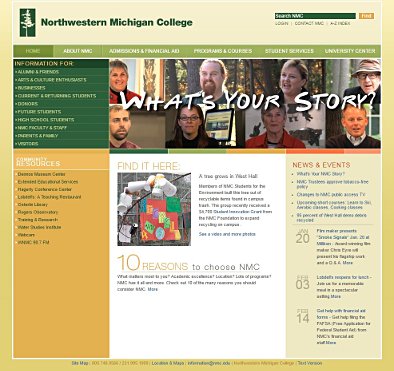 A screenshot of the home page of NMC's website on January 14, 2010In order to better serve you, NMC has invested in this new website, which is being launched in phases.
A new content management system will enable NMC to offer more timely and accurate content, and provide multiple ways for you to quickly find the information you need.
The project was coordinated by NMC's Public Relations staff, who contracted with Flight Path Creative of Traverse City for design, technical and implementation services.
You can help
Report an error or request a change to information.
For more information
Paul Heaton
Director of Public Relations
(231) 995-1019
pheaton@nmc.edu