Britten, Jonkhoff named 2013 Outstanding Alumni
TRAVERSE CITY — Two Traverse City business leaders have been named Northwestern Michigan College's Outstanding Alumni for 2013.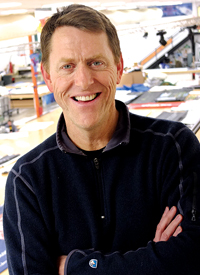 Paul Britten, founder and CEO of Britten, and Peg Jonkhoff, co-owner of Reynolds-Jonkhoff Funeral Home, were named the recipients at NMC's annual Commencement ceremony on May 4. Created in 1988, the Outstanding Alumnus award recognizes alumni for professional achievement, community and professional leadership and/or donations of time, talent and resources to NMC.
Britten took an unconventional path to NMC, literally. As a nine-year-old in the mid-1970s, he cut through the woods behind his home on Apache Pass to the then-new NMC Art Building to take pottery classes.
The faculty he met shaped him and prepared him for a future as an entrepreneur in commercial art. Britten's Traverse City-based company is the leading provider of creative production services, event signage, and large-format digital printing.
"I just spent basically an exorbitant amount of time in that Fine Arts building. I was this little kid that was always there," Britten said. "I do believe today, 30 years later, that the culture of my company is partly a reflection of a lot of those wonderful years at NMC."
He added that about one-third of Britten's 220 employees are current or former NMC students.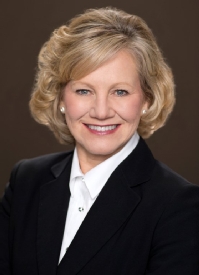 Jonkhoff, who graduated from NMC in 1976, is co-owner and administrative director at the Reynolds-Jonkhoff Funeral Home. Prior to joining the family business full time in 1992, she earned bachelor's and master's degrees from Ferris State University, the latter through NMC's University Center. She also taught for five years in NMC's business division.
"I am so proud of NMC. We are so fortunate to have such a valuable educational resource in our community," Jonkhoff said. "NMC enabled me to further my education yet continue to live, work and play in this area I am blessed to call home. To see NMC's evolution over time is most impressive."
Jonkhoff's NMC pride continues in a second generation. Her daughter Lindsey Jonkhoff Rogers is on the NMC Barbecue Board, and son-in-law Chris Rogers is on the Scholarship Open committee.
Read about past Outstanding Alumni here »