Electronics instructor, Veterans POC win awards
TRAVERSE CITY — Electronics instructor Jason Slade and Veterans Services POC Scott Herzberg have been named NMC's recipients of annual excellence awards.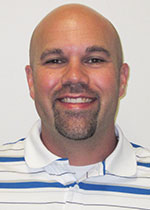 Slade, at right, an electronics instructor since 2014, is the 2015-16 recipient of the NISOD award for teaching excellence. Affiliated with the University of Texas at Austin, NISOD is committed to promoting and celebrating excellence in teaching, learning, and leadership at community and technical colleges. Criteria include professionalism, relationships with students and colleagues, and commitment to learning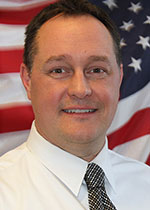 Herzberg, at left, is the recipient of a 2015 John and Suanne Roueche Excellence Award from the League for Innovation in the Community College. The award celebrates outstanding contributions and leadership by community college faculty and staff. Herzberg has been an NMC staff member since 1996 and in 2012 was assigned to his current position to ensure NMC's compliance with the post 9/11 GI Bill®. NMC is currently ranked the fifth-best community college in the nation for its services to veterans, who comprise about 5 percent of the student body.
Release date: January 28, 2016
For more information:
Diana Fairbanks
Executive Director of Public Relations, Marketing and Communications
dfairbanks@nmc.edu
(231) 995-1019

GI Bill® is a registered trademark of the U.S. Department of Veterans Affairs (VA). More information about education benefits offered by VA is available at the official U.S. government Web site at https://www.benefits.va.gov/gibill.
NON-DISCRIMINATION POLICY NOTICE
Northwestern Michigan College is committed to a policy of equal opportunity for all persons and does not unlawfully discriminate on the basis of race, color, national origin, religion, disability, genetic information, height, weight, marital status or veteran status in employment, educational programs and activities, and admissions.
nmc.edu/non-discrimination