Press, Bensley named 2016 Faculty Excellence winners
TRAVERSE CITY — Two Humanities instructors were named the 2016 winners of NMC's annual Faculty Excellence awards at commencement ceremonies April 30.
History instructor Jim Press is the Imogene Wise Faculty Excellence Award winner. Jim Bensley is the Adjunct Faculty Excellence Award winner. Chosen by a student selection committee, criteria for both awards include teaching excellence, rapport with students, innovation in the classroom and a sense of dedication.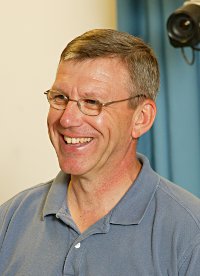 Press began at NMC in 1989 and retired this year after 27 years in the classroom. He is also an emeritus faculty member. In their nominations students said:
"This instructor offered many types of approaches to engage all learning styles. The instructor allowed for everyone to be successful in the class."

"The class is not easy but the instructor gives you the time, information, and resources to get an A! The classroom is interactive while the professor is constantly testing our knowledge and encouraging group work."

"This instructor has been one of my favorite teachers at NMC, for various reasons, but most of all because he is so passionate about the subject himself, and that made me feel more connected with the material."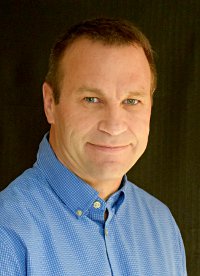 Bensley began his career at NMC in 1983 and has held a variety of positions at the college. He has been teaching since 2010, currently teaches World Cultures and Introduction to Humanities and also serves as director of International Services and Service Learning. In their nominations, students said:
"This instructor has real life experience and a passion for what is taught which makes it more fun and easy to learn."
"This instructor really cares about every individual's education. If there is something in class that you just can't wrap your head around, he will take the extra time to make sure that you understand it."
"He is always coming up with new ways and ideas to better teach us the material. He would use a variety of electronic resources, along with his own firsthand knowledge, and even a range of physical artifacts from replicas and old student projects to historical objects. When we were studying Egypt, he came to class dressed as an Egyptian pharaoh!"
The Faculty Excellence award was initiated by a contribution from longtime NMC benefactors Harold and Imogene Wise in 1970 and first awarded to a full-time faculty member in 1971. The Adjunct Faculty Excellence Award was created in 1999 as a companion.
Release date: May 5, 2016
For more information:
Diana Fairbanks
Executive Director of Public Relations, Marketing and Communications
dfairbanks@nmc.edu
(231) 995-1019
NON-DISCRIMINATION POLICY NOTICE
Northwestern Michigan College is committed to a policy of equal opportunity for all persons and does not unlawfully discriminate on the basis of race, color, national origin, religion, disability, genetic information, height, weight, marital status or veteran status in employment, educational programs and activities, and admissions.
nmc.edu/non-discrimination