Nursing, culinary instructors win Faculty Excellence awards
TRAVERSE CITY — A nursing and a culinary instructor were named the 2017 winners of NMC's annual Faculty Excellence awards at commencement ceremonies May 6.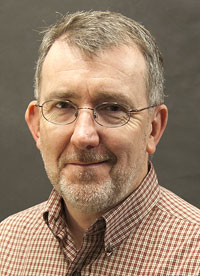 Nursing instructor Mac Beeker is the Imogene Wise Faculty Excellence Award winner. Culinary instructor Robert George is the Adjunct Faculty Excellence Award winner. Chosen by a student selection committee, criteria for both awards include teaching excellence, rapport with students, innovation in the classroom and a sense of dedication.
Beeker began his career at NMC in 2015. He is also an NMC alumnus, graduating from the nursing program in 2010. In their nominations students said:
"Every day after class I walk away knowing more than I ever thought I would."
"The instructor is truly a passionate teacher, who cares how each and every one of the students are doing, and wants all of them to succeed."
"This instructor is number one in my book. I have never had a more dedicated teacher."
Read more about Mac Beeker here.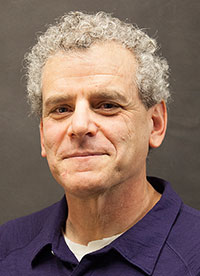 George began his career at NMC in 2006. In their nominations, students said:
"I cannot say enough about how fortunate I feel to be in a class with this instructor. This is hard stuff to teach, yet this instructor does so cheerfully and seriously, and always with respect and 100 percent effort."
"By making the effort to have a personal connection to each and every student, the instructor helps everyone to feel calm and competent in a fairly stressful environment."
"The teacher also has many methods of teaching styles that help us learn the overwhelming amount of material."
Both winners, coincidentally, are married to NMC employees. Beeker's wife Mary Beeker is an NMC librarian. George's wife Judy Chu is a communications faculty member.
The Faculty Excellence award was initiated by a contribution from longtime NMC benefactors Harold and Imogene Wise in 1970 and first awarded to a full-time faculty member in 1971. The Adjunct Faculty Excellence Award was created in 1999 as a companion.
Release Date: May 12, 2017
For more information:
Diana Fairbanks
Executive Director, NMC Public Relations and Marketing
(231) 995-1019
dfairbanks@nmc.edu
NON-DISCRIMINATION POLICY NOTICE
Northwestern Michigan College is committed to a policy of equal opportunity for all persons and does not unlawfully discriminate on the basis of race, color, national origin, religion, disability, genetic information, height, weight, marital status or veteran status in employment, educational programs and activities, and admissions.
nmc.edu/non-discrimination