2017 Outstanding Alumni named
TRAVERSE CITY — Two Northwestern Michigan College alumni were named winners of the annual Outstanding Alumni award at the 2017 commencement ceremonies held May 6.
Judge Kevin Elsenheimer, class of 1987, and Wei Cao, class of 2009, both received the award, bestowed on alumni with significant professional achievements and/or exemplary leadership in the local or global community.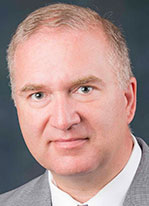 Elsenheimer is a native of Traverse City. After he earned his associate's degree at NMC he attended Michigan State University and Wayne State University Law School. He served as an assistant prosecuting attorney in Antrim County before forming the firm of Young, Graham, Elsenheimer & Wendling, P.C., based in Bellaire.
After five years as a trustee on the Bellaire School Board, Elsenheimer was elected to the Michigan House of Representatives in 2004. He served for six years, where he was elected Assistant Speaker Pro Tem, Assistant Minority leader, and Minority Leader. He served in Gov. Rick Snyder's cabinet as Executive Director of the Michigan State Housing Development Authority (MSHDA.) In 2017, Elsenheimer was appointed to the 13th Circuit Court bench serving Antrim, Grand Traverse and Leelanau counties.
"What a tremendous honor. I know that I was very, very well prepared for a career I never expected, frankly, by my time at NMC, because of the preparation I had from wonderful instructors," Elsenheimer said in remarks at Commencement. "I am truly humbled."
Since earning her degree, Wei has returned to her native China, where she lives in Beijing. There she serves as a major asset to NMC as the college has embarked on its strategic effort to expand international engagement and recruit international students over the last several years.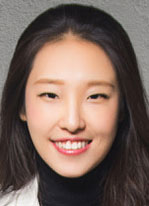 Currently an entrepreneur and consultant, Wei has served as a liaison with Chinese institutions on multiple NMC visits. She has been a link to Chinese art galleries for the Dennos, and to institutions like the Yellow River Conservancy Technical Institute, with whom NMC has a formal partnership and where NMC instructors will begin teaching in June. Dennos Museum Center director Gene Jenneman presented Wei with her award on a trip to China in April.
"I am greatly honored to have received this award," she said. "I would like to thank NMC for all the guidance provided throughout these years even after graduation. I sincerely wish the best for NMC and I will keep sharing my experiences with China!"
NMC established the Outstanding Alumni award in 1988. It is the highest award NMC presents to an alumnus.
Release Date: May 11, 2017
For more information:
Betsy Coffia
Director of Alumni Relations
bcoffia@nmc.edu
(231) 995-2825
NON-DISCRIMINATION POLICY NOTICE
Northwestern Michigan College is committed to a policy of equal opportunity for all persons and does not unlawfully discriminate on the basis of race, color, national origin, religion, disability, genetic information, height, weight, marital status or veteran status in employment, educational programs and activities, and admissions.
nmc.edu/non-discrimination