Maritime instructor, HR staffer win awards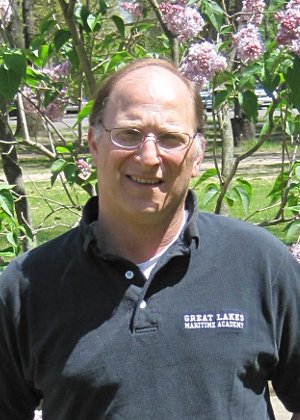 TRAVERSE CITY — Great Lakes Maritime Academy instructor Capt. John Biolchini and Talent Development Coordinator Lori Hodek have been named NMC's recipients of annual excellence awards. Both are also NMC alumni.
Biolchini, an instructor since 2007, is the 2018 recipient of the NISOD award for teaching excellence. Affiliated with the University of Texas at Austin, NISOD is committed to promoting and celebrating excellence in teaching, learning, and leadership at community and technical colleges. Criteria include professionalism, relationships with students and colleagues, and commitment to learning. Among other accomplishments, Biolchini was cited for spearheading submission of the Academy's Military Veteran program, to award credit for military service, and his collaboration with the Northwest Regional Fire Training Center, to create a local course that would fulfill U.S. Coast Guard firefighting requirements for Maritime cadets. Biolchini graduated from GLMA in 1982,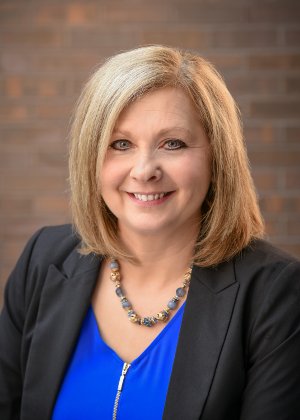 Hodek is the recipient of a 2017 John and Suanne Roueche Excellence Award from the League for Innovation in the Community College. The award celebrates outstanding contributions and leadership by community college faculty and staff. Among other accomplishments, she was recognized for her leadership in the creation of consecutive college-wide professional development events. Hodek was first employed at NMC as a student employee in 2001. She graduated from NMC in 2003 and joined the staff as a regular employee in 2004. 
Release date: January 30, 2018
For more information:
Diana Fairbanks
Executive Director of Public Relations, Marketing and Communications
dfairbanks@nmc.edu
(231) 995-1019
NON-DISCRIMINATION POLICY NOTICE
Northwestern Michigan College is committed to a policy of equal opportunity for all persons and does not unlawfully discriminate on the basis of race, color, national origin, religion, disability, genetic information, height, weight, marital status or veteran status in employment, educational programs and activities, and admissions.
nmc.edu/non-discrimination