NMC Barbecue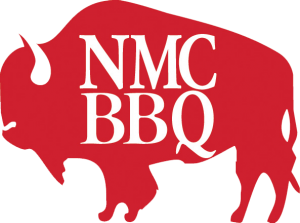 TRAVERSE CITY — Northwestern Michigan College will host the 63rd annual Barbecue, one of the Grand Traverse region's most popular spring traditions, from 11 a.m. to 5 p.m. Sunday, May 20 on main campus.
The late Gerald W. Oleson and his wife Frances, founders of Oleson's Food Stores in Traverse City, started the annual fund raiser picnic in 1956. Under the leadership of the third generation of the Oleson family, Oleson's Food Stores continues to donate the food. Several thousand people attend every year, raising $1.5 million for college programs and equipment over the years.
What does it take to put on a picnic that size?
500 volunteers
1,400 pounds of carrots and celery
3,000 pounds — each — of potato salad, coleslaw and baked beans
8,400 ice cream cups
4,500 cartons of milk
3,000 pounds of buffalo burgers and hot dogs
In addition to the traditional picnic lunch, the schedule of events held from 11 a.m. to 5 p.m. includes:
10:45 a.m. - Presentation of the Colors, National Anthem
Free admission to the Dennos Museum Center, bonsai display
Live entertainment outdoors in front of the Osterlin Building
College displays and classroom demonstrations
Invitational car show
Children's games (Ticket purchase necessary) including the popular Cake Walk
Chip, NMC's life-size faux buffalo, and the Buffalo cam 
Alumni tent including prizes
Art department pottery sale - Osterlin Fine Arts Building
Osterlin Library open, children's book readings
East and North halls open for tours
Services available to attendees include a baby care station and veterans' tent, as well as compostable utensils and plates and composting of food waste, as part of an effort towards making the Barbecue a zero-waste event.
Barbecue tickets are $6 in advance (plus a $1.25/ticket fee for online purchase and $8 on Barbecue Day. Tickets are available online at nmc.edu/bbq until noon Friday, May 18, on campus, at Oleson's Food Stores and most local financial institutions.
For more information, call (231) 995-1020 or visit nmc.edu/bbq.
Release date: May 15, 2018
For more information
Diana Fairbanks
Director of Public Relations & Marketing
dfairbanks@nmc.edu
(231) 995-1019
NON-DISCRIMINATION POLICY NOTICE
Northwestern Michigan College is committed to a policy of equal opportunity for all persons and does not unlawfully discriminate on the basis of race, color, national origin, religion, disability, genetic information, height, weight, marital status or veteran status in employment, educational programs and activities, and admissions.
nmc.edu/non-discrimination