Let's all do the Barbecue!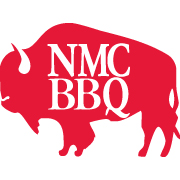 TRAVERSE CITY — Tickets for the annual NMC Barbecue, set for May 20 on main campus, are now on sale online and around the community. Volunteers are also being sought to help put on the picnic under the pines, a spring tradition marking its 63rd year.
Advance tickets are $6 and available online now at nmc.edu/bbq and mynorthtickets.com/events/nmc-bbq-2018. There is a $1.25/ticket service fee for online sales. Pre-sale tickets will also be available at all Oleson's Food Stores, NMC, and many financial institutions. Tickets are $8 on Barbecue Day.
The late Gerald W. Oleson and his wife Frances, founders of Oleson's Food Stores in Traverse City, started the annual fund raiser picnic in 1956. Oleson's Food Stores continues to donate all the food. Several thousand people attend every year, raising more than $1.8 million for college programs and equipment over the years.
College employees submit project proposals for program and equipment needs. A subcommittee reviews the proposals and makes recommendations to the Barbecue Board, a group of NMC employees and community volunteers. This year's projects will share $13,000 in Barbecue funds.
NMC Scholarship Open- $5,000
Media Center for the Smith Wing of Inuit Art- $3,000
Hawk owl mascot costume- $2,000
Neutr-Owl (carbon neutral education booth for NMC BBQ)- $1,000
NMC food pantry freezer and food for fall semester- $2,400
Volunteers are also needed to put on the event. Volunteer slots are typically two to three hours long. Sign up online or go to nmc.edu/bbq and click "Volunteer at the BBQ."
In addition to the traditional menu of buffalo steakettes or hot dog, baked beans, potato salad, coleslaw and beverage and ice cream served from 11 a.m.–5 p.m. on May 20 , free live entertainment is provided throughout the day. Classroom displays and program exhibits offer the public a chance to see what's going on at NMC. Children's games and activities will also be provided. The Barbecue will once again strive toward zero-waste, with composting and recycling services available.
Release date: April 12, 2018
For more information:
Diana Fairbanks
Executive Director of Public Relations, Marketing & Communications
dfairbanks@nmc.edu
(231) 995-1019
NON-DISCRIMINATION POLICY NOTICE
Northwestern Michigan College is committed to a policy of equal opportunity for all persons and does not unlawfully discriminate on the basis of race, color, national origin, religion, disability, genetic information, height, weight, marital status or veteran status in employment, educational programs and activities, and admissions.
nmc.edu/non-discrimination