Great Lakes ~ Great Chefs dinner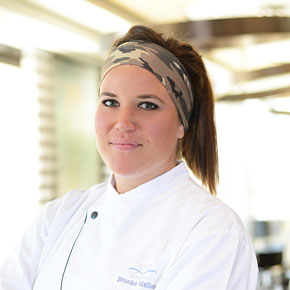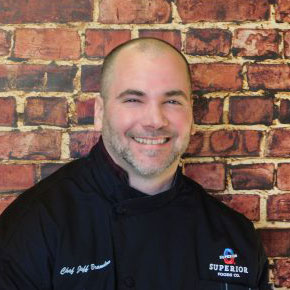 TRAVERSE CITY — Tickets are now on sale for the annual Great Lakes Great Chefs dinner benefitting NMC's Great Lakes Culinary Institute, set for Nov. 9.
The evening begins at 6 p.m. with cocktails, champagne, and a raw bar on the Great Lakes Campus catwalk, then moves to Lobdell's Teaching Restaurant at 7 p.m. for five amazing courses and a spectacular view. Guest chefs working in collaboration with GLCI students include (pictured top to bottom) GLCI alumna Brooke Mallory (3030 Ocean, Fort Lauderdale, Florida), Adam McMarlin (Nine Bean Rows, Suttons Bay), and Jeff Brandon (Superior Foods).
Tickets are $100 per person and can be purchased online or by calling (231) 995-1021.
Proceeds will be used to bring talented chefs and others from the culinary world to the Great Lakes Culinary Institute to teach and work side by side with students. Great Lakes ~ Great Chefs is presented by the Great Lakes Culinary Institute and Superior Foods.
Release date: October 16, 2018
For more information:
Patty Huhta
Great Lakes Culinary Institute
(231) 995-1376
NON-DISCRIMINATION POLICY NOTICE
Northwestern Michigan College is committed to a policy of equal opportunity for all persons and does not unlawfully discriminate on the basis of race, color, national origin, religion, disability, genetic information, height, weight, marital status or veteran status in employment, educational programs and activities, and admissions.
nmc.edu/non-discrimination