NMC President to retire after 2019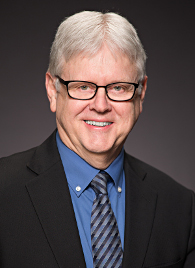 TRAVERSE CITY — Northwestern Michigan College (NMC) President Timothy J. Nelson today announced his plans to retire December 31, 2019.
He is the longest-serving president of the college and has led the institution for 18 years.
"I am incredibly proud of what we have worked to achieve during my time at this college," said Nelson. "Beginning with my first job after college as the Residence Hall supervisor in 1975, to my return to campus as an Executive Director of Administration in 2000, and then being hired by the board to serve as President in 2001, I have committed myself to our ultimate purpose, which is to provide our learners and communities with the skills, experiences and values that will help them to create social and economic wealth during their lifetimes," said Nelson. "I am humbled to think that as I look to the future, the people, programs and systems that we have developed together, position this institution for continued success in meeting that purpose well into the future."
As a result of Nelson's leadership, NMC has been recognized as:
2nd in the nation "Best for Vets" community colleges nationwide
First community college baccalaureate in Michigan
16th for short term study abroad nationwide
10th out of top 15 Best Drone Training Colleges
16th out of 50 "Best Choice Schools for Culinary" nationwide
Only ADCI-certified ROV pilot technician training program in the world
Top 20 foundation endowment per student
"President Nelson has served this college and this community well during his tenure. We are fortunate to have had a leader of this caliber for much longer than the average community college president," said NMC Board of Trustees Chairman Kennard Weaver. "The role of the college president is to provide vision, leadership, and focus to the growth of a college. Bringing in a new president means NMC can build upon the successes and stable system built by President Nelson, while also benefiting from new energy and ideas to continue to propel the college forward to the benefit of our students and our community. The board is committed to a public and transparent process during this historic transition."
The board, with more than 42 years combined experience representing the voters in leading NMC, has begun thinking about the succession process and how best to seek input from the college's many stakeholder groups. Nelson looks forward to continuing in his current role and serving actively as an advisor during the transition period with support from the college's long serving leadership team. Updates to this public process will be made available at nmc.edu.
Nelson, who will turn 66 in 2018, and his family plan to remain in Traverse City after his retirement where they will continue to support NMC and other initiatives to improve the community.
Release date: 5:30 p.m., November 1, 2018
For more information:
Diana Fairbanks
Executive Director of Public Relations, Marketing and Communication
dfairbanks@nmc.edu
(231) 995-1019
NON-DISCRIMINATION POLICY NOTICE
Northwestern Michigan College is committed to a policy of equal opportunity for all persons and does not unlawfully discriminate on the basis of race, color, national origin, religion, disability, genetic information, height, weight, marital status or veteran status in employment, educational programs and activities, and admissions.
nmc.edu/non-discrimination