Seasoned education executive chosen as next NMC president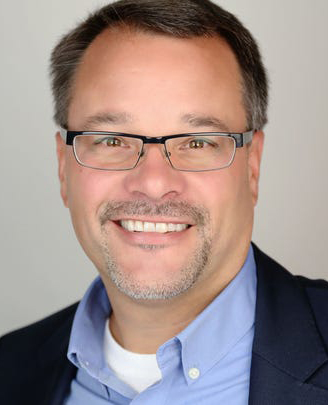 Dr. Nick Nissley (click for high-resolution version)TRAVERSE CITY — Nick Nissley will become the 11th president of Northwestern Michigan College following unanimous approval of a 2-year contract by the college's Board of Trustees Monday.
"We are extremely pleased to conclude our comprehensive and transparent presidential search by officially welcoming Dr. Nissley to NMC," said board chair Chris Bott. "Dr. Nissley's proven experience in leadership and innovation make him the right leader to take our community's college forward."
Nissley's first day as president will be Jan. 1, 2020. An education executive who has spent 25 years in leadership roles spanning K-12, community college and university settings in both the United States and Canada, he describes himself as a "possibilitarian." Leadership development at mission-driven institutions has been at the forefront of a career spent building individual and organizational capabilities that support organizational effectiveness, and innovation cultures in support of educational excellence.
"I seek to inspire others through my can-do spirit and restless determination to continually improve upon the present," said Nissley, currently the Executive Director of The School for Creative & Performing Arts in Cincinnati, Ohio. "Engaging the strengths of NMC's faculty and staff, I believe the college can achieve more than was originally imagined."
Nissley has led The School for Creative & Performing Arts since 2015. He assumed leadership at a crucial juncture in the history of the school, a public-private partnership. Nissley crafted and executed a stabilization plan, including development of a new fundraising organization. With broad stakeholder engagement, he then shifted focus to strategic planning. During his tenure the school also achieved a 100-percent graduation rate in a district with a 75-percent rate.
Immediately prior to that role, from 2010-15 Nissley served as dean of the Business Technologies division at Cincinnati State Community College, one of the largest community colleges in Ohio with more than 12,000 students. His accomplishments there included increasing first-time student enrollment, overall headcount and credit hours; expanding off-campus programming; expanded high school dual enrollment; and development of online programming, including the largest at Cincinnati State.
During his career in Cincinnati, Nissley worked with Trey Devey, current president of the Interlochen Center for the Arts and formerly with the Cincinnati Symphony Orchestra. Devey said the NMC Board made an excellent choice in Nissley, a leader who is "collaborative by nature."
"The opportunities we need to seize in our community are going to have to be done by coalition and (Nissley) is the person to build and expand upon the community-wide teams NMC has developed," Devey said, adding that Nissley's integrity and honesty further round out his assets as a leader. "Nick offers NMC and our community nothing but upside."
A total of 67 people applied for the position as president. Search firm The Pauly Group reviewed the applicants to ensure all met the minimum criteria for the job. The Pauly group recommended 20 candidates to the presidential search committee. That committee narrowed the list to eight candidates for video interviews. The committee recommended five finalists for in-person interviews which included campus and community forums open to the public.
This is the culmination of work since Nov. 1, 2018, when president Timothy J. Nelson announced his intention to retire on Dec. 31, 2019.
"The decision came down to who was the best fit at this time, and that person is Dr. Nick Nissley," said Bott. "His decades in leadership development, his experience across the entire education spectrum and his long track record of executing strategic priorities are a tremendous asset not only for NMC but the communities we serve in northern Michigan."
Release Date: October 14, 2019
For more information:
Diana Fairbanks
Executive Director of Public Relations, Marketing and Communications
dfairbanks@nmc.edu
(231) 995-1019
Non-discrimination Policy Notice
Northwestern Michigan College is committed to a policy of equal opportunity for all persons and does not unlawfully discriminate on the basis of race, color, national origin, religion, disability, genetic information, height, weight, marital status or veteran status in employment, educational programs and activities, and admissions.
nmc.edu/non-discrimination