Three named Outstanding Alumni
TRAVERSE CITY — Northwestern Michigan College is proud to announce the three 2020 recipients of the college's Outstanding Alumni Award.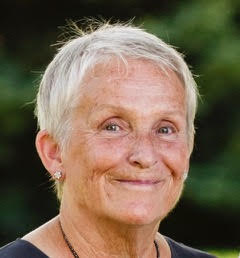 Lorraine Beers, 1975–1977, Nursing: Crediting NMC as the first major step on a rich and fulfilling educational journey, Lorraine Beers' career in nursing has led her to work in obstetrics, perinatal outreach, home care, school nursing and infection control/infectious diseases. She credits her beginnings at NMC with setting her on a path which has included travel to the Peruvian Amazon, Hungary, Quebec, and many places in the United States, all while learning how to best use her training.
Having attended several of Michigan's state universities, Beers cites her most recent degree, a doctorate in nursing practice from University of Michigan-Flint, as one of her proudest achievements. Her dissertation focused on influenza vaccine acceptance among the Grand Traverse region's homeless population. Beers' community service has included roles on the Munson Regional Healthcare Foundations Board, the Rotary Charities Board of Directors, and the Rotary World Community Service committee. Beers and her husband Mack are loyal supporters of NMC scholarships and programs. "I couldn't do what I'm doing without NMC. NMC really helped develop my career," Beers said.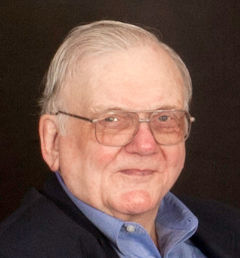 George Comden, 1951–1953: As a member of Northwestern Michigan College's first graduating class, Comden has been involved in the college since the very first day it opened. Following his time at NMC, Comden became a member of the U.S. Army Corps of Engineers and was stationed in Germany for two years. He then completed his bachelor's degree at Central Michigan University and worked in four different Michigan school systems in diverse roles including teacher, bus driver, and assistant superintendent. He then served as an administrative director at Oakland Community College for 22 years.
Comden has organized events for members of the first class and other alumni. He is also a loyal and generous donor to the NMC Library and student scholarships. Most recently, Comden created the Class of 1953 Veterans Memorial Scholarship, an endowed scholarship that supports military veterans who are attending NMC.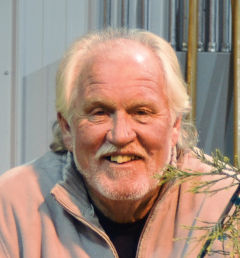 David Milarch, 1971: For more than 25 years, David Milarch's mission has been to clone the world's "champion trees." His Archangel Ancient Tree Archive, based in Copemish, archives the genetics of the world's most important old-growth trees, with the goal of propagating and reforesting the Earth with these cloned champion trees. Highly regarded in his field, Milarch has received honors recognizing the environmental impact of his work. He is a popular TEDx speaker and a topic expert for National Geographic. Over the past year, media stories about Archangel Ancient Tree Archive's work cloning some of the largest redwoods on earth were broadcast in 150 countries, reaching audiences of over two billion viewers.
Milarch speaks with pride when sharing about his family's multi-generational connections to NMC, from his sister as a member of the first nursing class to his son, Jared, who holds two degrees from NMC. Milarch's relationship with NMC began as a student in 1971, and includes cloning NMC trees and planting a champion ash tree on campus. Milarch continues to impact education through the organization's Treeschool program currently offered in 75 schools in California and Washington state.
Established in 1988, NMC Outstanding Alumni Award honorees are chosen for their professional achievements and/or leadership in the local or global community. Applications for the 2021 Outstanding Alumni award will be sought in January 2021.
Release Date: June 25, 2020
For more information:
NMC Alumni Relations
alumni@nmc.edu
(231) 995-1021
NON-DISCRIMINATION POLICY NOTICE
Northwestern Michigan College is committed to a policy of equal opportunity for all persons and does not unlawfully discriminate on the basis of race, color, national origin, religion, disability, genetic information, height, weight, marital status or veteran status in employment, educational programs and activities, and admissions.
nmc.edu/non-discrimination