Lesson of the Lark Virtual Choral Concert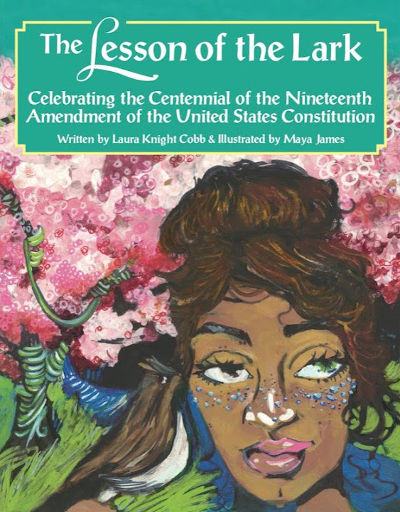 TRAVERSE CITY —NMC's Music Department, in collaboration with the NMC Audio Tech and Visual Communications programs, is pleased to announce the December 4 premiere of "The Lesson of the Lark" — a new concert work celebrating the 100th Anniversary of the ratification of Women's Voting Rights hosted by Jeffrey Cobb, Director of Music Programs. The piece, which is meant to uplift and unify us during these challenging times, is a multi-movement work composed for narrator, soprano and mezzo-soprano soloists, chorus, and jazz orchestra. The work takes its inspiration from the language of Jazz, including elements of Swing, Blues, Bossa Nova ,Gospel, Salsa, and improvisation.
"The Lesson of the Lark," is based on local author Laura Knight Cobb's recently published book of the same name. The book, written to celebrate this year's 100th Anniversary of the ratification of Women's Voting Rights, is a dramatic interpretation of the struggle for women's voting rights, told through the characters of a Girl, a Lark, and a Gardener, in beautiful prose and stunning artwork. A portion of the proceeds from the book's sales go to the Equal Means Equal organization whose goal is to complete the ratification of the original Equal Rights Amendment to the US Constitution.
Sign up for free tickets to the virtual event at MyNorthTickets. Those who register for the 7 p.m. Dec. 4 performance will receive a link to view the premiere and pre-premiere talk shortly before the event. Learn more at thelessonofthelark.com.
Release date: December 3, 2020
For more information:
Diana Fairbanks
Executive Director, NMC Public Relations, Marketing & Communications
(231) 995-1019
dfairbanks@nmc.edu
NON-DISCRIMINATION POLICY NOTICE
Northwestern Michigan College is committed to a policy of equal opportunity for all persons and does not unlawfully discriminate on the basis of race, color, national origin, religion, disability, genetic information, height, weight, marital status or veteran status in employment, educational programs and activities, and admissions.
nmc.edu/non-discrimination