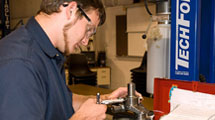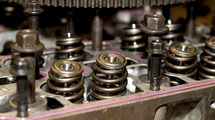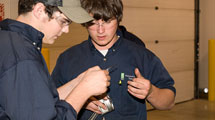 Automotive - Hybrid Technology Specialist
Hybrid electric vehicles are a fast-growing section of the market. This certificate is the direct result of local automotive repair companies requesting that NMC provide hybrid technician training. For current students, the certificate is an additional credential opportunity that will expand employment options.
"It's encouraging to see our local community college get involved in these types of things. It's encouraging for our industry," said Rich King of the Bill Marsh Automotive Group, which operates six locations in Traverse City and Kalkaska. Three Bill Marsh service managers sit on NMC's Automotive Technology advisory board.
"This is the wave of our future, and to get prepared now is better for everyone," King said. "I foresee the hybrid market growing year after year."
Read Instructor David Bajema's hybrid technology blog » (opens new window)
Interested in other automotive options?
NMC also offers: