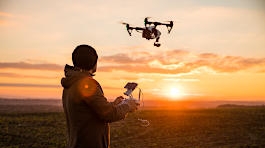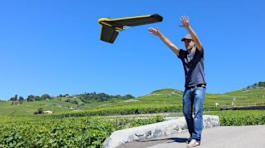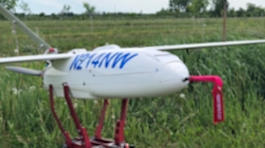 Unmanned Aerial Systems Certificates
UAS Training Center At NMC
Northwestern Michigan College has created a unique training center that specializes in Unmanned Aerial System (UAS) operations. More commonly called drones, unmanned aircraft represent a sector of aviation that is experiencing exponential growth and NMC has developed a premier training center to provide college students, enthusiasts, and professionals UAS training so they can begin operating in the UAS industry.
Current Status Of UAS In America
Drones are no longer a novelty. In 2016 the FAA passed legislation allowing for the commercial use of these systems. It is now possible to get a Remote Pilot Certificate issued by the FAA to legally work as a commercial drone operator. Companies and business are seeing the benefits that drones can offer and have begun integrating this technology into their normal day to day business. New uses and applications for drones are taking shape everyday and applications like structure inspections, mapping and land survey, aerial photography and movie making, crop monitoring, and even crop dusting are now being conducted via drones.
Training For The Future
NMCs UAS program was developed to support this growing industry. If you love new technology, robotics and automation, then you will love working with Unmanned Aerial Systems. AT NMC you will receive training not to just get your drone license, but to gain hands-on experience working with some of the latest systems. At NMC, we focus on training for the application not just the drone. A professional drone operator doesn't just fly an aircraft, they collect needed information that the customer wants. Learn things like aerial survey work, how to monitor crops, and how to conduct aerial inspections. Of course all that wouldn't mean a thing if you didn't have the hands-on experience needed to keep your aircraft in the air. At NMC you get more than just simulator training, you get hands-on experience in the field operating and maintaining the complex systems you are using. Because when you are operating in the real world you can't just call time out and call in the maintenance team. With Unmanned Systems, you are the maintenance team.
UAS Training Focus
Getting certified as a Commercial UAS (Drone) Operator
Building and tuning multi-rotor aircraft
Training on a variety of systems ranging in technology from basic to advanced commercial-grade equipment
Learning about the current UAS industry and where it's going
Applying rules and regulations to operate as a commercial operator
Learning about current and future UAS technology
Frequent and regular hands-on training in the field with UAS equipment
Learning how to be marketable to the UAS industry
Faculty & Staff
Tony Sauerbrey — UAS Program Manager
Carl Rocheleau — Chief UAS
Specialized NMC UAS degree program
NMC's Engineering Technology degree gives students the technical training they need to begin a successful career in the UAS industry, including electrical systems, hydraulics, robotics. programming design, GIS and more. Check out this exciting degree option »
UAS Training Fleet
NMC UAS Training Center operates a variety of Unmanned Systems. Everything from small multi-rotor aircraft that students build to the large UAV Factory Penguin C aircraft that is catapult launched. Click on links below to learn a bit more about these different aircraft.
New Aerosonde Course
NMC UAS Training Center has just added a course training students on the Textron Aerosonde! This course is in two parts — a ground portion and a hands-on flight training course. Students completing the course have an excellent chance at working at Textron operating the Aerosonde. Click the link below to learn more about this amazing aircraft.
Find out what's new in the UAS world
The Association of Unmanned Vehicle Systems International is a great source of news about the industry. Visit AUVSI.org »
Look for UAS jobs
Visit AUVSI's Career Center to see what types of jobs are being advertised today. Visit the AUVSI Career Center »
More UAS industry news and resources
News about UAS activity in different states, jobs information, trends and other resources. Check it out »
NMC Engineering Technology - UAS
NMC offers an Associate degree in Engineering Technology - UAS. Check out the flyer »