Culinary Maritime Certificate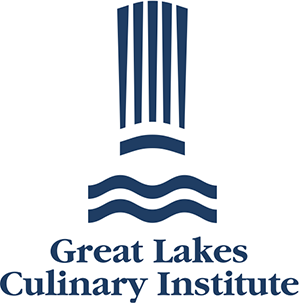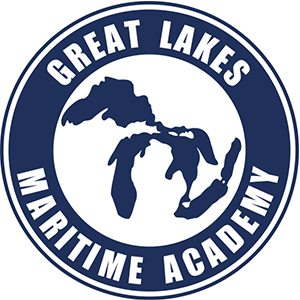 Coming in Fall 2023, NMC's new Culinary Maritime Certificate is a one-year culinary arts certificate with a maritime emphasis meeting the needs of students who want just enough skills to get out into the maritime culinary industry while incurring a minimal amount of debt. Students in this "Fall start only" program will take culinary courses offering foundational theory and practical applications of savory cooking, butchery, baking, sanitation, nutrition, food and beverage operations, and menu planning. They will apply for and earn theirTransportation Worker Identification Card (TWIC) and Merchant Mariners Credentials (MMC) endorsed with Standards of Training, Certification, and Watchkeeping - Basic Training (STCW-BT) while in the program.
In the spring, students will take a specialized Galley Cooking course on the Training Ship State of Michigan. This course is offered while the ship is docked and will provide students a chance to learn how to efficiently work in the constraints of a small galley kitchen. Students will then complete a summer internship sailing on the T/S State of Michigan and/or a commercial vessel. Graduates with this certificate can sail as credentialed mariners on U.S. Flag vessels in the steward department in culinary positions equivalent to second cook.
A Coast Guard physical and TWIC application are needed prior to applying for this program to ensure that no existing medical or legal issues would stand in the way of obtaining a MMC. English and Math placements must be met. The certification is stackable with the Culinary Arts Certificate level 1, 3 and the AAS degree. This new certificate program will be available for the Fall 2023 start.
Note: Admission to the Culinary Arts Certificate program requires placement into MTH 111/11, MTH 120/20, or MTH 131/31 or higher OR completion of MTH 100 with a 2.0 and requires placement into ENG 111/11 or higher or completion of ENG 99 Intro to College Writing/ENG 108 Critical Reading Strategies with a 2.0 or higher.
Certificate Requirements

Course

Title

Credits

Culinary Concepts and Career Management

2

Safety and Sanitation

2

Professional Cookery

5

Intro to Baking and Pastry

3

Culinary Internship

2

Food & Beverage Operations

3

Butchery and Fabrication

2

Nutrition for Culinary Arts

2

Menu Planning and Purchasing

3

CUL 208*

Galley Cooking

4

Total Credits

28
Course Sequence Guide

Fall

Credits

Professional Cookery (MMC. STCW BT)

5

Safety and Sanitation 1

2

Culinary Concepts and Career Management 1

2

Intro to Baking and Pastry 2

3

Credits

12

Spring

Menu Planning and Purchasing

3

CUL 208*

4

Food and Beverage Operations 1

3

Butchery and Fabrication 2

2

Nutrition for Culinary Arts 2

2

Credits

14

Summer

Culinary Internship (on T/S State of Michigan)

2

Credits

2

Total Credits

28
1 These courses are offered during Session A which runs from weeks 1–8.
2 These courses are offered during Session B which runs from weeks 9–16.
* Link coming soon