Art, cooking, writing and more — sign up for one of our personal interest courses.  More »
Get ready-to-use skills from knowledgeable instructors with real-world experience.  More »
Become tech-savvy with our introductory, intermediate and advanced computer classes.  More »
Find A Class
No matter your interest, we've got you covered. Click on any class category below for details, including dates, locations, cost and more.
Already know what you're looking for and ready to register? We offer registration online and by phone, mail, fax or in person »
Audio Production, Audio Engineering, Midi Configurations. More »
Photography, painting, pottery, welding, beading. More »
Cooking, martial arts, ACT prep, pottery, recording studio. More »
Microsoft applications, mobile technology, photo editing. More »
Dozens of tasty choices. More »
Social dancing, swing, hip hop. More »
Workforce skills and consumer workshops. More »
Maximize your financial planning. More »
Yoga, Zumba, Pilates, strength training. More »
CNA, customer service, medical insurance More »
Interior design, DIY, hybrid vehicles, gardening. More »
Lectures on global concerns. More »
Spanish, Russian, Arabic, German, French, ESL. More »
Designed for age 50+, wide-ranging topics More »
Poetry, blogging, novels, publishing. More »
Small business, social media, grant writing. More »
Tai Chi, hypnosis, ergonomics, reflexology. More »
Having trouble finding the class you want? It's no wonder, with so many to choose from! Call Maureen at Extended Education, (231) 995-1702, for assistance.
Our knowledgeable teachers bring years of expertise.
My NMC Story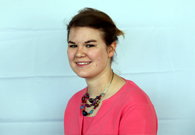 "NMC is more than a community college, it's a community. The small class sizes and caring, knowledgeable professors contribute to making NMC a warm, welcoming place of learning."
HANNAH THELANDER