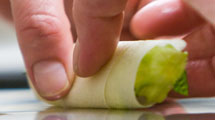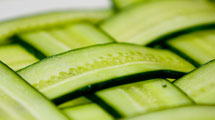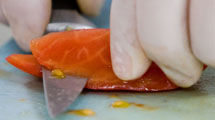 OTHER SPECIAL EVENTS
This annual event gives you the opportunity to brush shoulders with the region's finest chefs. The inaugural event in 2009 featured Pete Peterson of Tapawingo fame. He donated his time and wealth of experience as a chef/restaurateur to serve as a chef-in-residence with our students. The event raises funds to provide for future guest chefs-in-residence at the Great Lakes Culinary Institute.
Grand Traverse Tasters' Guild Tasting Event & Auction - Feb. 28, 2014
This annual event at NMC's Great Lakes Campus features a strolling dinner of international cuisine served at more than a dozen tasting tables throughout NMC's Great Lakes Campus. The cuisine is prepared by Great Lakes Culinary Institute students, and features local and select regional and international wines. All proceeds benefit NMC's Great Lakes Culinary Institute students.
Tickets for the 2014 Tasters' Guild are sold out; thank you for your support!
This year's event will be held Friday, Feb. 28 at 6:30 p.m. The event will feature:
International cuisine prepared by culinary institute students
Local and select regional and international wine tasting
Special at the nearby Bayshore Resort hotel and Cambria Suites
Guests at this year's event will have the opportunity to bid on a range of auction items that showcase some of the best of northern Michigan, including:
Catered Blue Angels Air Show viewing party: exclusive bayside seating in Lobdell's for this highlight of the National Cherry Festival, featuring a special menu planned by staff and students
Cherry Festival Finale Fireworks: get front row seats in Lobdell's Restaurant and enjoy food prepared by staff and students
Summer Lobster Boil: on beautiful West Bay with all of the accompaniments
Golf and ski packages
Taste of Downtown Traverse City: tour the town and enjoy appetizers and glass of wine at four specialty restaurants
May Morel Hunt: in a secret woods in Benzie County, followed by a gourmet dinner prepared with these little jewels
2013 Scholarship winners
Taylor Bebow
Jacob Bierema
Janice Binkert
Chelsie Crane
Olivia Dyl
Eric Hansen
Ashley Huggins
Karen Jennings
Jeffrey Kalchik
Heather Karsten
Patrick McNamara
Kelly Plant
Jennifer Pomante
Jason Pratt
Jalen Provo
Andromeda Sasaki

Melissa Sheick
Ben Slowinski
Patrick Smith
Samantha Soden
Kelsey Stevens
Kathryn Thurston
Gloria Torello
Kaitlyn Traeger
Susan Twigg
Dominique Valentage
Kodi Vanlente
Jennifer Walker
Mckenna Warren
Linda Wichtner
Erin Winberg
Gary Worth