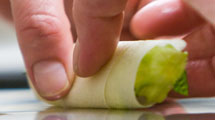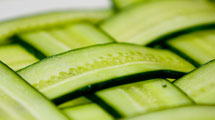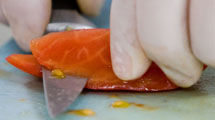 Other special events
Can't wait for the next culinary event?
Sign up for the culinary newsletter to be notified of upcoming events. Sign up »
Grand Traverse Tasters' Guild Tasting Event & Auction - Feb. 27, 2015
It's Nearly Here!
This unique event at NMC's Great Lakes Campus features a fabulous strolling dinner of international cuisine served at numerous tasting tables. All cuisine is prepared by Great Lakes Culinary Institute students, and features local and select regional and international wines. All proceeds from the event are designated for scholarship funds supporting numerous GLCI students each year! Bon Appetit!
$65 per person — Tickets are still available! Call the NMC Foundation at (231) 995-1021.
Corporate seating and underwriting is still available — contact the NMC Foundation at (231) 995-1834 or foundation@nmc.edu.
Even if you can't attend, you can still support the Great Lakes Culinary Institute! We know that appreciation for the GLCI runs and wide, but not everyone is able to attend the Taster's Guild event. This year, we've moved our Live Auction to a broader platform -- with online bidding open to the public! So bid early and bid often – we have fabulous prizes for everyone, including:
Be a Part of It All!
Throughout the evening, guests will be able to bid on a number of tantalizing silent auction items, purchase raffle tickets for a chance to win amazing gift baskets and packages, support GLCI scholarships with 'By the Glass' opportunities and buy tickets for the hilarious 'Heads or Tails' game — with the winner receiving a wonderful dinner for four people, with craft cocktails, at Georgina's.
Thanks to our 2015 Sponsors
Richard and Diana Milock
Cherry Capital Foods
Whirlpool
R. Hirt Jr & Company
(photos courtesy of Jacqueline Southby)
2014 Scholarship Winners
Matthew Atherton
Jessica Bredberg
Laura Breier
Katrina Butler
Nikki Campeau
Brianna Childers
Chelsie Crane
Mary Dainton
Toby Davis
Joseph English
Carissa Flier
Vanessa Grasset
Morgan Grimm
Tyler Haske
Michelle Herbert
Kathryne Ianni
Jeffrey Kalchik

Madalyne May
Jennifer McNamara
Patrick McNamara
Michelle Mitchell
Lucinda Mohrhardt
Sarah Nagel
Leland Nelson
Jonathan Newland
Chaya Peebles
David Prevo
Katherine Ritola
Matthew Roush
Lisa Schulte
Hunter Sutherland
Susan Twigg
Ellen Vasquez
McKenna Warren