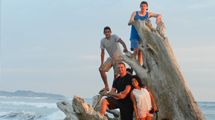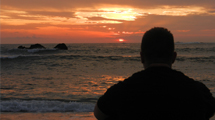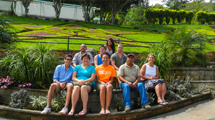 Exploring: Water Management in Costa Rica
Internship offers close look at "environmentally progressive" university campus, community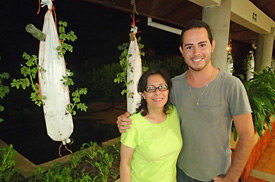 The annual Freshwater Studies Internship experience in Costa Rica is planned for students to arrive in June to participate in EARTH University's annual student fair when students display their entrepreneurial projects along with music, food and dance from more than 25 countries. The experience provides opportunities to connect to the community through classes, field trips, tours and meetings with leaders in the field of water management and sustainability—all while enhancing language skills.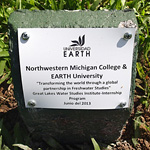 "Better understanding of how economy, society and the environment are intertwined is behind the Costa Rica internship," said Constanza Hazelwood, coordinator of NMC's Water Studies Institute. Furthermore, NMC believes learners must have access to international experiences to ensure they are prepared for success in a global society and economy.
Participants enroll in ENV 290, Freshwater Studies Internship, and can use financial aid as well as the possibility of a scholarship through the NMC Global Opportunities Fund.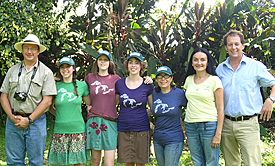 SPN 227A, Spanish for Environmental Management (Spanish Boot Camp), is a two-week course offered immediately preceding the trip to ensure that participants have sufficient Spanish language skills.
If you are interested in this Costa Rican experience, please contact Constanza Hazelwood at (231) 995-1722 or chazelwood@nmc.edu.