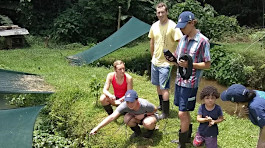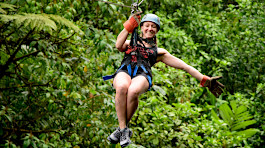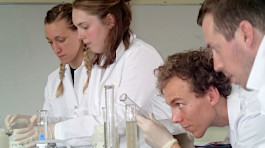 Exploring: Water Management in Costa Rica
The Costa Rica Internship offers a close look at an "environmentally progressive" university campus and community.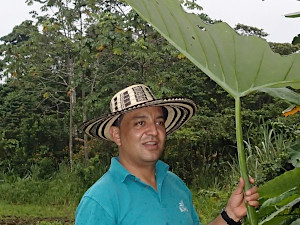 The Freshwater Studies Internship in Costa Rica is designed for students to experience sustainable water management in rural communities. Students participate in homestays and workshops at EARTH University, where they interact with other students from 45 different countries. The itinerary includes field trips to natural parks led by leaders in the field of water management and sustainability.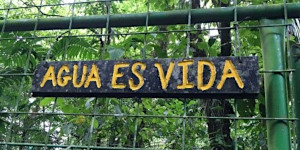 SPN 227A, Spanish for Environmental Management (Spanish Boot Camp), is a two-week course offered immediately preceding the trip to ensure that participants have sufficient Spanish language skills.
Please contact Constanza Hazelwood, coordinator of NMC's Water Studies Institute, at (231) 995-1722 or chazelwood@nmc.edu for more information.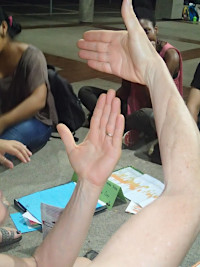 NMC believes learners must forge connections in international settings to ensure they are prepared for success in a global society and economy. "Understanding how Michigan connects to an economy in Central America, and how society and the environment can be balanced sustainably, is one many goals of the Costa Rica experience," Hazelwood said.
To participate, please enroll in ENV 290, Freshwater Studies Internship.
For financial support, apply to NMC Global Opportunities Fund.
Sample Schedule:
Apply for a Scholarship:
Costa Rica blog:
To learn more about the trip, check out student Martha Aguilera's blog »
Since 1990, EARTH University's innovative educational approach has been preparing young people from Latin America, the Caribbean, Africa and other regions to contribute to the sustainable development of their home communities while constructing a prosperous and just global society.