NMC transfer guide - MACRAO
To: Michigan State University - University Center
Agricultural Technology Certificate programs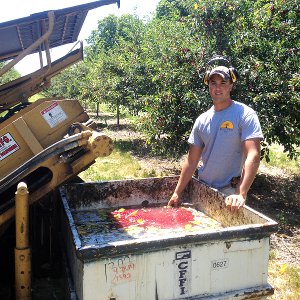 Founded in 1894, the Michigan State University Institute of Agricultural Technology (IAT) delivers innovative, educational programs that develop career-ready graduates through intensive, practical learning and skill enhancement. The IAT offers Certificate programs in fourteen areas of expertise including multiple green industry related programs. These programs are located in East Lansing, and/or in partnership with community colleges in Dowegic, Grand Rapids, Muskegon, Sidney and Traverse City. The IAT seeks to prepare students for dynamic careers in a changing world. Its Certificate programs vary in length and are highly respected statewide and nationally.
Students enrolled in the certificate programs through Michigan State University may also earn an Associate of Applied Science degree through NMC in either Agricultural Operations, Fruit and Vegetable Crop Management, Landscape Management or Viticulture. Students are required to meet with the Program Coordinator to gain course approval and complete a required workplace internship.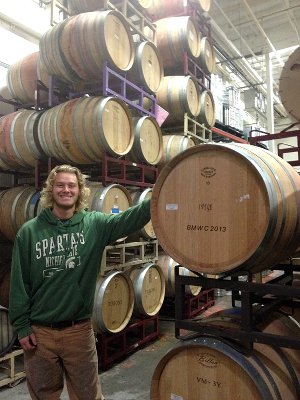 The MSU Institute of Agricultural Technology will provide access to the Viticulture and Enology Science and Technology Alliance (VESTA) that is a program funded through a National Science Foundation grant to Missouri State University. The VESTA program's purpose is to develop online associate courses in viticulture designed to work within certificates and associate degree programs of community colleges across the U.S. The Institute of Agricultural Technology at Michigan State University represents Michigan as the consortium partner for this program. Students interested in VESTA coursework will follow the current procedure of applying both to NMC and Institute of Agricultural Technology at Michigan State University, through the University Center.
Admission Criteria
A student must be enrolled with NMC and MSU concurrently, completing both the NMC admission application and MSU Institute of Agricultural Technology application.
It is strongly recommended that students with transfer credits from other institutions work with NMC/MSU Program Coordinator. MSU's Institute of Agricultural Technology will review and decide which course may transfer into the program, other than those listed on this guide. Interested students should make contact with the Program Coordinator before or during their first semester at NMC. Students should take classes from both schools concurrently during their first semester if possible.
The courses below lead to an MSU Certificate and/or an Associate in Applied Science degree from NMC. If you wish to pursue an Associate of Science and Arts degree, or transfer to MSU, please speak with program advisors.
Contact Person:
MSU Regional Program Coordinator:
matchet4@msu.edu
Brian Matchett - (231) 995-1719
Northwestern Michigan College does not assume final responsibility for the accuracy of information on this guide. The final responsibility for the successful transfer of classes suggested on this guide rests with you and the institution you plan to transfer to. It is strongly recommended that you visit the institution as early in your academic career (prior to transfer) as possible.