Virtual / Online Tools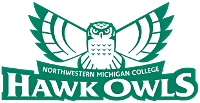 We can't wait to welcome you to, or back to, campus. When you're able to do so, please use these virtual and online tools to help maintain social distancing and minimize risk.
See you soon, Hawk Owls!
---
Admitted Students
The Spring 2021 semester is officially underway. You can read more about the Spring semester here and find more welcome information including how to connect with NMC here, and lists of key dates for registering, adding and dropping classes here.
---
Prospective Students
NMC is a smart choice. You'll save nearly three-quarters of the cost of a four-year university's tuition. Get started on your future today!
Fill out your free application today.
---
need technical assistance?
---
Need additional Help?
Resources for NMC students
---
Student Services are still available. Contact us today!


Phones are being monitored remotely.
Please leave a message and your call will be returned as soon as possible.
You may not recognize the mobile number returning your call.
---
---
Virtual / Online Tools
---
Online Learning orientation
Nervous about online classes? An online learning orientation is available with tips and hints for success. It should take 45 minutes to one hour to complete.
Check out online learning FAQs here.
Resources are also available through the Student Success Center and your individual instructor. Please reach out with concerns.