Virtual / Online Tools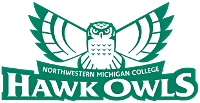 Inconvenient to come to campus?
No problem. Use these virtual and online tools.
---
Admitted Students
Find more welcome information including how to connect with NMC here, and lists of key dates for registering, adding and dropping classes here.
New student orientation is being offered virtually for the fall 2021 semesters 
Check Out The Four Course Formats

Lecture courses:

Occur face-to-face in an on-campus environment. Instructors use Moodle for the course syllabus and gradebook or other resources to supplement instruction.

Online courses:

These asynchronous courses are online. Students are responsible for logging in to Moodle to complete assignments and activities by specific dates. Online courses may also have online proctored testing and/or proctored exams at a licensed testing center.

Hybrid courses:

These blend online and/or livestream delivery using Zoom and/or face-to-face. Most course activities are done in Moodle, but there may be some required face-to-face instructional activities such as lectures and labs. Licensed testing center proctored exams may be required. Please refer to the special instructions on the schedule for the class for more information.

Livestream courses:

These synchronous courses meet during a regularly scheduled time via a web conferencing tool like Zoom. Moodle is used to distribute materials, submit assignments, track grades, and share feedback. On-campus proctored exams may be required. Please refer to the special instructions on the schedule for the class for more information.
To search for classes in specific formats, select a term, select Advanced Search, and choose from the Course Formats field.
---
Prospective Students
NMC is a smart choice. You'll save nearly three-quarters of the cost of a four-year university's tuition. Get started on your future today!
Fill out your free application today.
Set up a time to talk to an admissions representative. This can be a phone call, or a virtual meeting using Google Meet or Zoom. Fill out this short request form and someone will contact you to set up meeting.
Check out our Online Virtual Tour, complete with audio guide, maps, photos, videos and 360-degree views.
Watch NMC YouTube videos to learn more about the NMC student experience and individual programs including:
---
need technical assistance?
---
Need additional Help?
Resources for NMC students
---
 Contact us today!


Some phones are being monitored remotely.
If you reach voice mail, please leave a message. Your call will be returned as soon as possible.
You may not recognize the mobile number returning your call.
---
Virtual / Online Tools
---
Online Learning orientation
Nervous about online classes? An online learning orientation is available with tips and hints for success. It should take 45 minutes to one hour to complete.
Check out online learning FAQs here.
Resources are also available through the Student Success Center and your individual instructor. Please reach out with concerns.