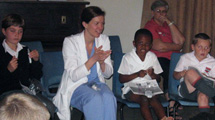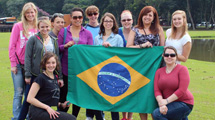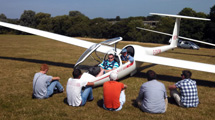 International Services
International Services and Service Learning supports the creation, development and facilitation of programs, activities, study abroad opportunities, intercultural exchanges and events which will prepare our learners with a foundation to create a broader understanding of the world in which we live.
​Study Abroad
NMC was ranked No. 12 in 2015 among community colleges nationally for short-term study abroad opportunities by the Institute of International Education, up from No. 16 in 2014. NMC was the only community college in Michigan to make the top 20 either year, and among the smallest in terms of enrollment.
As part of NMC's Global Awareness initiative, we offer opportunities in the following areas for short-term (less than three week) opportunities abroad. Each of these has different criteria and may be associated with different programs.
2018 Experiences:
Ireland: Philosophy 121 – led by Sarah Montgomery-Richards, March 24–April 1, 2018
Italy: Culinary Arts – Led by Fred Laughlin, May 7–19, 2018
India: Humanities 116, Philosophy 122, or Humanities Independent Study – Led by Jim Bensley, May 10–26, 2018
Costa Rica: Freshwater Studies and Education Concentrations – Led by Constanza Hazelwood, May 27–June 7, 2018
Funding for opportunities can be accessed in a number of ways. The Global Opportunities Fund Scholarship is a scholarship available to NMC students and faculty.
View, fill out and print the student application PDF form here »
Partnerships
NMC has developed partnerships with the following international organizations. These associations allow NMC to participate in the following cross cultural experiences: Faculty exchange, internships and study abroad. The list of partners will be updated as further developments are finalized and agreements are defined.
Global events
The Office of International Services and Service Learning hopes to continue to expand intercultural connections for students enrolled on our campuses. To this end we are partnering with a variety of programs to arrange presentations, experiences and events that have a global focus. The following links are excellent sources for scheduled opportunities:

Want a way to stand out from the crowd when it's time to look for a job?
Consider a study abroad trip. Students who study abroad find a job twice as fast as those who don't and earn $7,000 more, according to 2012 studies.