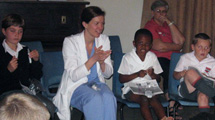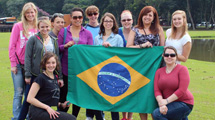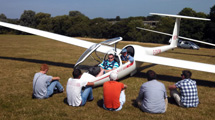 International Services
International Services and Service Learning supports the creation, development and facilitation of programs, activities, study abroad opportunities, intercultural exchanges and events which will prepare our learners with a foundation to create a broader understanding of the world in which we live.
​Study Abroad
As part of NMC's Global Awareness initiative we offer opportunities in the following areas for short-term (less than three week) opportunities abroad. Each of these has different criteria and may be associated with different programs.
2015 trips:
Brazil (Curitiba): Social Services Exploration – led by Lisa Blackford, May 9–20, 2015
Brazil (Salvador) US-Brazil Connect: Teaching English as a Second Language and Cultural Exploration – led by the Office of International Services, June 20–July 18, 2015 (tentative dates)
Costa Rica: Water Studies and Engineering (department tentative) – led by Constanza Hazelwood, May 17–31, 2015
Cuba: Humanities – led by Jim Bensley, March 27–April 4, 2015
England: English 112: Arthurian Literature – led by Melissa Sprenkle, May 6–13, 2015
England and Wales: Nautical Archaeology – led by Mark Holley, June 2015 (tentative dates)
France: Language Immersion Experience – led by Bryn Lynch, June 11–21, 2015
Italy: Culinary – led by Fred Laughlin, May 13–23, 2015
Russia: Russian Language and Culture – led by Jim Coughlin, May 6–23, 2015
South Africa: Aviation, Nursing, Business (department tentative) – led by Steve Ursell, March 21–April 5, 2015
For more information on past trips, follow the links below:
Funding for opportunities can be accessed in a number of ways. The Global Opportunities Fund Scholarship is a scholarship available to NMC students and faculty. View, fill out and print the PDF form here »
Partnerships
NMC has developed partnerships with the following international organizations. These associations will allow NMC to participate in the following cross cultural experiences: Faculty exchange, internships and study abroad. The list of partners will be updated as further developments are finalized and agreements are defined.
Global events
The Office of International Services and Service Learning hopes to continue to expand intercultural connections for students enrolled on our campuses. To this end we are partnering with a variety of programs to arrange presentations, experiences and events that have a global focus. The following links are excellent sources for scheduled opportunities:

Want a way to stand out from the crowd when it's time to look for a job?
Consider a study abroad trip. Students who study abroad find a job twice as fast as those who don't and earn $7,000 more, according to 2012 studies.