15th Annual GirlTECH: Career Seminar for 10th Grade Girls
Promoting opportunities for young women in non-traditional careers
GirlTech targets sophomore female students enrolled in high schools from Antrim, Benzie, Kalkaska, Leelanau and Grand Traverse counties.
This exciting and motivational day will provide students with the opportunity to meet and talk with women who have made non-traditional career choices.
Young women will learn about a wide range of careers and local training opportunities at NMC and the TBA Career-Tech Center.
Keynote Speaker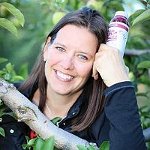 Kris Rockwood
Founder, Press On Juice
Kris is a Traverse City native and graduate of TC Central. A leading authority in building a business from the ground up, Kris has worked in the manufacturing world for over 20 years. Combining professional leadership development and business strategy, she is working to grow her current project, Press On Juice, a raw food manufacturing facility and café.
Guest speakers include:
Automotive Technology
Computer Technology & Robotics
Construction Technology
Culinary
Electronics
Engineering Technology
Marine Technology
Welding
GirlTECH was developed to encourage high school girls enrolled in any Traverse Bay Area Intermediate School District school to consider non-traditional careers, defined as those careers in which women comprise 25 percent or less of the workforce.
Event sponsors include NMC, the American Association of University Women, Traverse Bay Area Career-Tech Center, Benzie Area Zonta Club and the Zonta Club of Leelanau County.
Save the date!
GirlTECH 2015
What: 15th annual GirlTECH, a chance for high school girls to explore non-traditional careers
When: Friday, November 13, 2015 from 9 a.m. to 2 p.m.
Where: NMC's Parsons-Stulen Building, 2600 Aero Park Drive, Traverse City, MI 49686. Located on NMC's Aero Park Campus at the northeast corner of the Cherry Capital Airport property.
Sign up with your counselor by Monday, November 2!
Call 922-6281 or 995-1054 for more details.
Agenda
8:30–9 a.m.: Arrival/Registration
9–9:20 a.m.: Welcome/Keynote
9:30–9:45 a.m.: Breakout Session I
9:50–10:05 a.m.: Breakout Session 2
10:10–10:25 a.m.: Breakout Session 3
10:30–10:45 a.m.: Breakout Session 4
11–11:30 a.m.: Lunch (Aero Park Lab)
11:45–Noon: Breakout Session 5
12:05–12:20 p.m.: Breakout Session 6
12:25–12:40 p.m.: Breakout Session 7
12:45–1 p.m.: Breakout Session 8
1–2 p.m.: Student Panel/Wrap-up
"If there is any advice I would give to girls here, it is don't be hesitant to enroll in these programs. Go for it! There are as many opportunities for you as there are for anybody else."
JESSICA ADAMS,
Forest Area/TBA Career-Tech Center drafting graduate
"It's not about gender anymore!"
KELLI KABERLE,
TV producer