Student Success
At NMC's Student Success Center, students have access to test proctoring, personal academic success coaching, computers, seminars and workshops to improve success and much more.
NMC Uses My Success to help students connect with faculty and other campus resources. If you are a current student, staff or faculty, you will find information about how and why to access My Success here.
Temporarily closed. Call (231) 995-3021 for more information. Take exams to current classes or have exams proctored from other institutions. Placement testing, CLEP testing, DSST and more are offered through the Testing Center.
Students can make appointments or drop in for one-on-one academic success coaching. Success coaches can help students with technology skills, time management, improving organization, increasing focus in class and other general academic skills. Call (231) 995-2828 to make an appointment or stop by the Student Success Center in the Osterlin Building. Current student can make an appointment through My Success.
Success Center Workshops
Free college Math Prep
Are you interested in a math course but need some review? Are you currently taking math but need some extra help over the summer? These workshops are for you! Click below to sign up. Two options are available — May 18–20 from 10 a.m.–Noon and June 30–July 2 from 10 a.m.–Noon. Did we mention it's free?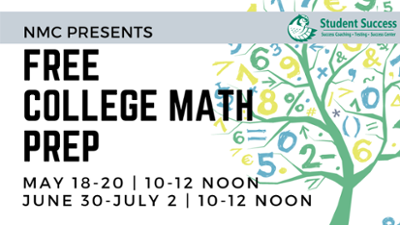 Other Success Center Resources
Computer Lab
Temporarily closed. With over 40 computer stations and free printing, the Student Success Center computer lab can meet all of your technology needs. Specialized software required for business, accounting, nursing and visual communications classes is available. Please review the lab's computer use guidelines below:
Resources for Faculty
The Student Success Center can help your students develop the self-management and study skills that lead to greater success. Workshops can be delivered in the center or in your classroom and can be customized to fit your students' needs. To arrange a tour or workshop for your class, contact the Success Coaches at (231) 995-2828 or successcoach@nmc.edu.
If you would like to refer individual students, please do so through My Success.
Student Success Center Hours
We are currently closed due to COVID-19. We will let you know when we are back open!
We are still meeting with students online! Call (231) 995-3021 for more information.
Location
The Student Success Center is located in Osterlin Library on NMC's main campus in the Osterlin Building (#3 on the Main Campus Map). The closest on-campus parking is in the Birch and Cedar lots. Directions to Main Campus »
Student Success Links
Spring 2020
How to zoom
Has everyone moved to Zoom and you aren't sure how to get there? Watch our short tutorial!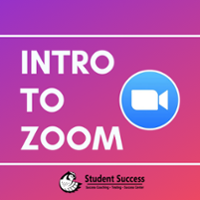 Coffee & Coaches
Looking for some connection? Stop by to coffee & coaches! We're just offering a space for you to come say hello to your coaches and classmates. Monday-Friday from 10–11 a.m. Click below to join the room! https://nmc.zoom.us/j/6805595378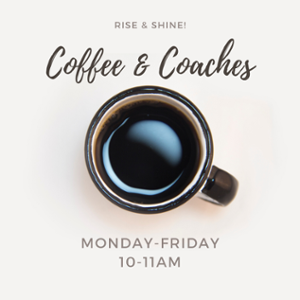 Urban Legends Storytelling
If you enjoy stories of mystery and intrigue...if you like stories that send a shiver up your spine... if you have always been intrigued with unexplained events… then you will enjoy Urban Legends.
Join us for a spring break special with Success Coach & Storyteller Jen Strauss April 2 at 7 p.m. https://nmc.zoom.us/j/6805595378