Student Success
At NMC's Student Success Center, students have access to test proctoring, personal academic success coaching, computers, seminars and workshops to improve success and much more.
NMC Uses My Success to help students connect with faculty and other campus resources. If you are a current student, staff or faculty, you will find information about how and why to access My Success here.
Open by appointment only. Make an appointment here or call (231) 995-2134.
Take exams to current classes or have exams proctored from other institutions. Placement testing, CLEP testing, DSST and more are offered through the Testing Center.
Students can make appointments or drop in for one-on-one academic success coaching. Success coaches can help students with technology skills, time management, improving organization, increasing focus in class and other general academic skills. Call (231) 995-2828 to make an appointment or stop by the Student Success Center in the Osterlin Building. Current student can make an appointment through My Success.
Student Success Workshop Series
Are you interested in a math course but need some review? Are you currently taking math but need some extra help over the summer? These workshops are for you! Sign up using the link below. Did we mention it's free?
Unemployment can be tough to navigate, but we'll give you the inside scoop! Join our Employment Readiness Specialist to talk about moving from unemployment to employment, where the jobs are and how to find them, and how to make your resume stand out.
June 24, 1 p.m.
Identifying your overarching goal for attending college can increase motivation. Learn the steps for creating your ultimate college goal.
July 1, 1 p.m.
An NMC Financial Aid Specialist will explain how to apply for Federal and State aid and scholarships.
July 1, 2 p.m.
Feeling stressed? It's not your fault. It's what's going on in your brain! Learn 4 easy-to-use techniques to switch on your brain's focusing power and turn off the hormones of stress.
July 8, 1 p.m.
An NMC Financial Aid Specialist will cover how financial aid works after you apply. How to make sure your aid is in place, verification process, how it applies to your bill, bookstore charging, disbursement, refunds, and more.
July 8, 2 p.m.
Organization increases motivation and reduces procrastination. This is your invitation to join the Get It Done Nation!
July 15, 1 p.m.
An NMC Financial Aid Specialist will cover Satisfactory Academic Progress, impact of dropping classes, annual and lifetime limits, and more.
July 15, 2 p.m.
The importance of clear communication is critical in the online learning environment. Learn how to engage online to become a more effective contributor and learner.
July 22, 1 p.m.
July 29, 1 p.m.
Life shouldn't feel like a juggling act when taking college classes. Learn simple tips and tools to help you balance your life and school.
TBA
Online classes can feel isolating but they don't have to. Find out how to get the most out of your online class experience.
TBA
---
Other Success Center Resources
Computer Lab
By appointment only. Click here to make an appointment or call 231-995-2134. With over 40 computer stations and free printing, the Student Success Center computer lab can meet all of your technology needs. Specialized software required for business, accounting, nursing and visual communications classes is available. Please review the lab's computer use guidelines below:
Resources for Faculty
The Student Success Center can help your students develop the self-management and study skills that lead to greater success. Workshops can be delivered in the center or in your classroom and can be customized to fit your students' needs. To arrange a tour or workshop for your class, contact the Success Coaches at (231) 995-2828 or successcoach@nmc.edu.
If you would like to refer individual students, please do so through My Success.
 
Student Success Center Hours
The NMC Testing center will be open by appointment only. Current students can make an appointment through My Success by clicking here. If you are unable to schedule online, please call us at (231) 995-2134.
We are still meeting with students online! Call (231) 995-3021 for more information.
Location
The Student Success Center is located in Osterlin Library on NMC's main campus in the Osterlin Building (#3 on the Main Campus Map). The closest on-campus parking is in the Birch and Cedar lots. Directions to Main Campus »
Chat with us!
Use the Live Chat link below to connect with a member of the NMC Success Team!
Student Success Links
Spring 2020
How to zoom
Has everyone moved to Zoom and you aren't sure how to get there? Watch our short tutorial!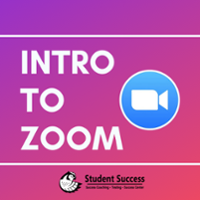 walk-in Coaches
Looking for some connection? Stop by for walk-in coaching! We're just offering a space for you to come say hello to your coaches and classmates. Monday-Friday from 2-3 pm. Join the room here! nmc.zoom.us/j/6805595378
Speak up & Speak out
Join us for discussion in a series on how to effectively make change in the areas of racism and social injustices. This will be a place to share fears, feelings, ideas and more. We are currently meeting every two weeks. Meeting dates are:
July 8- Discussion of movie 13th
July 22
August 5
August 19
Please sign up using our Google form:
https://forms.gle/dKWgoofQs6GvtzHn9
Student Success Ambassadors
We're always looking for students who are connected on campus and the community that are willing to help other students feel the same! Fill out our NMC Student Success Ambassador application to get started!
NMC Student Success Ambassador Application >>>