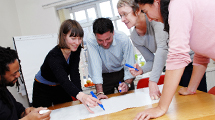 Promote positive group interactions and productivity with our assistance.  More »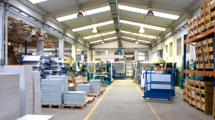 Shorten lead time, improve product quality and boost customer service satisfaction through your Lean journey.  More »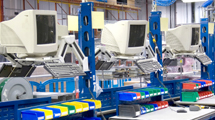 We can help your business with technical skills and continuous quality improvement, among other needs.  More »
NMC Training Services
Customer-focused solutions, active learning model training, on- and off-site delivery — this is what you can expect from NMC's Training Services. We help you gain a clearer understanding of your own processes and create an improvement plan developed through a facilitated event at your facility.
Northern Michigan Lean Learning Consortium
The Northern Michigan Lean Learning Consortium is a member-based support network for those pursuing Lean with resources and support from NMC, the Michigan Manufacturing Technology Center, and other partners. Members benefits include access to monthly events including Best Practice Tours, Learning Events, and Gemba Tours. Learn More »
Training Quick Links
UpNorthLive: NMC hosts first National Manufacturing Day event
Networks Northwest: Manufacturing Day helps students explore options
UPCOMING WORKSHOPS
Every Monday; January 8 - February 19, 2018; 12:30 - 4:30 PM
Every Thursday; January 18 - February 1, 2018; 8:30 AM - 12:30 PM
Every Thursday; April 12 - May 24, 2018; 12:30 - 4:30 PM
LEAN LEARNING CONSORTIUM EVENTS
1/12/18
9:00 - 11:30 AM
Britten Studios
2/9/18
2:30 - 4:30 PM
Lean Learning Consortium 10 Year Celebration!
Right Brain Brewery