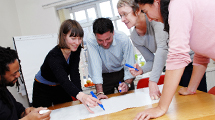 Promote positive group interactions and productivity with our assistance. More »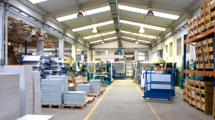 Shorten lead time, improve product quality and boost customer service satisfaction through your Lean journey. More »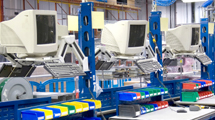 We can help your business with technical skills and continuous quality improvement, among other needs. More »
In the news
Central Lake's Armor Express turns to NMC Training to increase global competitiveness
ELK RAPIDS NEWS
April 11, 2013
Lean Learning programs seek to increase efficiency in the workplace
GRAND TRAVERSE INSIDER
November 26, 2012
Proud to Manufacture in Michigan
Michigan Manufacturing Technology Center

Learn about the benefits of joining the Proud to Manufacture in Michigan program and sign up.
NMC Training Services
Customer-focused solutions, active learning model training, on and off-site delivery — this is what you can expect from NMC's Training Services. We help you gain a clearer understanding of your own processes and create an improvement plan developed through a facilitated event at your facility.
Northern Michigan learn learning consortium
The Northern Michigan Lean Learning Consortium is a member-based support network for those pursuing Lean with resources and support from NMC, the Michigan Manufacturing Technology Center, and other partners.  Members benefits include access to monthly events including Best Practice Tours, Learning Events, and Gemba Tours.  Learn More »
2013 Northwest lower Michigan wage survey
The following report was created by Northwestern Michigan College (NMC) in collaboration with the Traverse City Area Chamber of Commerce, Northwest Michigan Council of Governments, and the Traverse Area Human Resources Association (TAHRA). The partners in this study initiated wage survey research in order to provide cost effective, reliable salary data for businesses located in the Northwest Lower Peninsula of Michigan Learn More »
Michigan Manufacturing technology center
Northwestern Michigan College hosts the regional office of the Michigan Manufacturing Technology Center (MMTC-NL). The center is part of the nationwide Manufacturing Extension Partnership program under the National Institute for Science and Technology. In 2011 the MMTC-NL assisted Northern Michigan manufacturers in generating more than $5 million in new sales; and over $2.1 million in retained sales. Learn More »
Training quick links