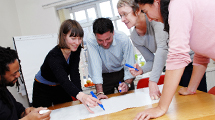 Promote positive group interactions and productivity with our assistance.  More »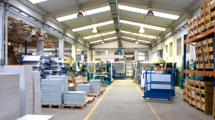 Shorten lead time, improve product quality and boost customer service satisfaction through your Lean journey.  More »
We can help your business with technical skills and continuous quality improvement, among other needs.  More »
Michigan Manufacturing Technology Center
Northern Lower Office
Find more information on our staff and 2021 distance learning and face to face training offerings here.
Customer-focused solutions, active learning model training, on- and off-site delivery — this is what you can expect from the Michigan Manufacturing Technology Center (MMTC) - Northern Lower Office. We help you gain a clearer understanding of your own processes and create an improvement plan developed through a facilitated event at your facility.
COVID-19 Updates
For the foreseeable future:
Michigan Manufacturing Technology Center staff has been instructed to follow the CDC recommendations for hygiene, self-testing, and other precautionary measures. Our staff is instructed not to come to work or visit a client if they are not feeling well or have suspected exposure to the virus.
The Michigan Manufacturing Technology Center will waive cancellation fees for projects or events that our clients wish to reschedule in order to minimize exposure risk.
The Michigan Manufacturing Technology Center will continue to operate business in a responsible manner to protect the health of our guests, clients, and employees. Thank you for your patience, understanding, and flexibility as we navigate through this dynamic situation. We will continue to monitor conditions in our region, as well as guidance from local and state authorities to inform us as we update our plans in the coming weeks.
Top Reasons For Choosing MMTC - Northern lower office
Customized training
The Active Learning Model
Measurable impacts
Industry expert trainers
Matt Bulloch, President and CEO, TentCraft; "NMC has been a phenomenal training partner. I learned more with NMC lean than in business school."
Northern Michigan Lean Learning Consortium
The Northern Michigan Lean Learning Consortium is a member-based support network for those pursuing Lean with resources and support from NMC, the Michigan Manufacturing Technology Center, and other partners. Members benefits include access to monthly events including Best Practice Tours, Learning Events, and Gemba Tours. Learn More »
WTCM AM 580 Monthly Manufacturing Segment
The March segment featured Matt Bulloch, President and CEO, TentCraft, Inc., along with Rob Summers, Senior Business Advisor, Michigan Manufacturing Technology Center, NL Office. Listen here »
Training Quick Links