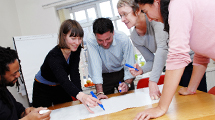 Promote positive group interactions and productivity with our assistance.  More »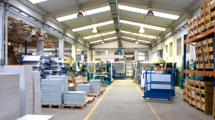 Shorten lead time, improve product quality and boost customer service satisfaction through your Lean journey.  More »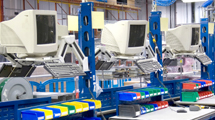 We can help your business with technical skills and continuous quality improvement, among other needs.  More »
NMC Training Services
Customer-focused solutions, active learning model training, on- and off-site delivery — this is what you can expect from NMC's Training Services. We help you gain a clearer understanding of your own processes and create an improvement plan developed through a facilitated event at your facility.
Northern Michigan Lean Learning Consortium
The Northern Michigan Lean Learning Consortium is a member-based support network for those pursuing Lean with resources and support from NMC, the Michigan Manufacturing Technology Center, and other partners. Members benefits include access to monthly events including Best Practice Tours, Learning Events, and Gemba Tours. Learn More »
Michigan Manufacturing Technology Center
Northwestern Michigan College hosts the regional office of the Michigan Manufacturing Technology Center (MMTC-NL). The center is part of the nationwide Manufacturing Extension Partnership program under the National Institute for Science and Technology. In 2011 the MMTC-NL assisted Northern Michigan manufacturers in generating more than $5 million in new sales; and over $2.1 million in retained sales. Learn More »
Training Quick Links
Contact Us at (231) 995-2218 or KGOIKE@nmc.edu
UpNorthLive: NMC hosts first National Manufacturing Day event
Networks Northwest: Manufacturing Day helps students explore options
Overview
The Food Safety Modernization Act (FSMA) is the first major update of federal food safety laws since 1938. FSMA gives the Food and Drug Administration (FDA) broad new powers to prevent food safety problems, detect and respond to food safety issues, and improve the safety of imported foods. All food facilities must establish and implement a Food Safety Plan that includes an analysis of hazards and risk-based preventive controls.
A Preventive Controls Qualified Individual (PCQI) is required to prepare and oversee the implementation of the facility's Food Safety Plan in compliance with FSMA requirements.
Key Course Topics
Developing a Food Safety Plan
Hazard Analysis and Preventive Controls
Verification and Validation Procedures
Corrective Action (Recall Plan)
Record Keeping Procedures
In the News
Deals expected to create 63 new jobs by 2021
TRAVERSE CITY RECORD-EAGLE
December 28, 2016
Manufacturing summit focuses on safety, growth
TRAVERSE CITY RECORD-EAGLE
March 6, 2016
Proud to Manufacture in Michigan
Michigan Manufacturing Technology Center

Learn about the benefits of joining the Proud to Manufacture in Michigan program and sign up. Learn More »