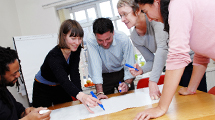 Promote positive group interactions and productivity with our assistance.  More »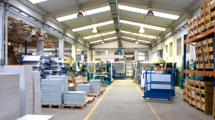 Shorten lead time, improve product quality and boost customer service satisfaction through your Lean journey.  More »
We can help your business with technical skills and continuous quality improvement, among other needs.  More »
NMC Training Services
Customer-focused solutions, active learning model training, on- and off-site delivery — this is what you can expect from NMC's Training Services. We help you gain a clearer understanding of your own processes and create an improvement plan developed through a facilitated event at your facility.
Top Reasons For Choosing NMC Training Services
Customized training
The Active Learning Model
Measurable impacts
Industry expert trainers
Matt Bulloch, President and CEO, TentCraft; "NMC has been a phenomenal training partner. I learned more with NMC lean than in business school."
cybersecurity: the threat manufacturers can't ignore
Time and Date: May 21, 2019; 8:00–10:00 AM
Location:
Eberhard Center
301 Fulton W
Grand Rapids, Michigan 49504
Registration:
Ticket costs are $85/person or $75/person for groups of three (3) or more from the same company.
Northern Michigan Lean Learning Consortium
The Northern Michigan Lean Learning Consortium is a member-based support network for those pursuing Lean with resources and support from NMC, the Michigan Manufacturing Technology Center, and other partners. Members benefits include access to monthly events including Best Practice Tours, Learning Events, and Gemba Tours. Learn More »
WTCM AM 580 Monthly Manufacturing Segment
The April segment featured Paul Britten, President and CEO, Britten, Inc. and Rob Summers, Senior Business Advisor Manufacturing, NMC Training Services and the Michigan Manufacturing Technology Center, NL Office. Listen here »
Training Quick Links
Upcoming Workshops
Consecutive Thursdays
June 6 - 27 and July 11 - 25, 2019
8:30 AM–12:30 PM
Register here »
Thursdays
July 25,
August 1, 15, 22 & 29,
September 5, 12, 19 & 26,
October 3, 10 & 17
8:00 AM–4:30 PM
Register here »
Two Tuesdays each month
August 13, 2019 - January 14, 2020
8:00 AM–4:30 PM
Register here »