Student Resources
As an NMC University Center student, you are welcome to use our resources and services. Our main lobby and Welcome Center provide program materials for our university partners as well as Northwestern Michigan College.
We are here to simplify the process and help you meet your academic goals.  Just ask us!
Electronic learning environment in support of higher education. More »
List of research links and information. More »
NMC University Center technology includes open wireless access, open computer labs, classroom labs and classroom media systems.  More »
Information regarding NMC and NMC University Center delays or closures. More »
NMC Campus Safety & Security provides services 24 hours a day at all NMC locations. More »
Located on NMC's main campus in the Biederman Building, Room 106.  More »
Ample and free parking is available at the NMC University Center.  More »
Our partner schools all offer additional resources.  More »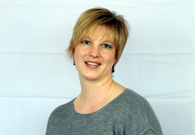 "Outreach programs like the University Center are valuable for students who have families, jobs and other responsibilities... so long travels aren't a worry"
Donna Corbin