50th Anniversary Celebration of NMC Aviation
Symposium — Thursday, September 28, 2017
Discussion leader Linda Lindquist-Bishop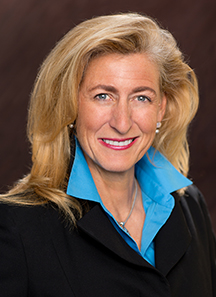 President of Courageous Thinking Inc.
CEO of Rising Tide Leadership Institute
Linda is president of Courageous Thinking Inc., a consulting firm specializing in strategic planning, executive life transition and motivational speaking. In addition to her role with Courageous Thinking, she leads the Rising Tide Leadership Institute.
Linda's career achievements span nearly three decades of high-performance leadership, from boats to boardrooms. Linda's business background and sail accomplishments merged in 1995 making history as a member of America3, the first all-women's team to compete in the America's Cup, while she simultaneously competed as a team member and co-spearheaded their highly successful sponsorship program bringing several companies into the sports business for the first time.
Linda has blazed trails in the all-male world of offshore yacht racing, sailing on over 100 teams in the past 28 years. Winning two world championships in 2004 and 2009, Linda thrives in high-risk, stretch-goal team environments. After the 1995 America's Cup, Linda took the helm of Yachting Magazine, as Publisher, leveraging her experience building brands in the luxury goods market. Linda was awarded Glamour Magazine's 'Women of the Year' award in 1995 with America3, and was honored by Lifetime Television in 1997 as one of the Top 100 Women of the Century.
Linda earned her BA in Philosophy/Ethics and Religious Studies from the University of Illinois, Champaign, Urbana, she studied additionally with The Landmark Institute and Aspen Institute. Linda lives in Leland, Michigan and Seoul, Korea with her husband Air Force Major General Brian T. Bishop and their dog Buddy.
Updated Scrolling Link List to none and Content Type to interior-2020, updating sidebar content to match other pages, deleting contact form links before deleting forms, adding header image back