NMC Welcome Week 2021
Stay in touch!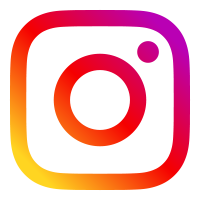 To keep updated, stay in contact and continue learning about what's happening on campus, follow us on Instagram!
Fall 2021 — August 25–September 1
New and returning NMC students were welcomed back to campus with a series of FREE events! All events and venues are subject to change due to COVID-19. Please check back regularly for updates.
2021 events
Wednesday, August 25

Welcome Wednesday: What You Really Need to Know, 4–7 p.m., Osterlin Building
Bookstore open 8:30 a.m.–5:30 p.m. (Order your books anytime at NMC Bookstore)
Thursday, August 26
Dorm Move In (North Hall), 9 a.m.–3 p.m.
Student Success Coach Game Night, 7–9 p.m., North Hall lawn (rain location, Phys Ed Building)
Bookstore open 8:30 a.m.–5:30 p.m. (Order your books anytime at NMC Bookstore)
Friday, August 27
Dorm Move in (East Hall), 9 a.m.–3 p.m.
Ice Cream Social with Coaches, 1–3 p.m., West Hall Innovation Center courtyard (rain location, West Hall Innovation Center main floor)
Student Success Glow Kayaking on West Bay, 7–9 p.m., Clinch Park, 7 p.m. (meet at 6:45 p.m. outside the Dennos Museum to catch a shuttle bus)
Bookstore open 8:30 a.m.–5 p.m. (Order your books anytime at NMC Bookstore)
Saturday, August 28
Last Call Dorm Move In (East Hall), 10 a.m. to 2 p.m.
E-sports Gaming Event, 2–6 p.m., West Hall Innovation Center E Sports Lab (Lower Level, WH 35)
His House BBQ, 5–8 p.m., Bryant Park (rain location, West Hall Innovation Center, WH 106/107)
Speed Friending and Mocktails, 8:30–9:30 p.m., West Hall Innovation Center courtyard (rain location, West Hall) 
Outdoor Movie Night, 9–11 p.m., North Hall lawn (rain location, West Hall)
Sunday, August 29
Taste of Campus Plaza, 1–3 p.m., Campus Plaza
Jeopardy with PTK, 4–5 p.m., West Hall Innovation Center, WH 106/107
Ask Your Professor, 5–7 p.m., West Hall Innovation Center, WH 106/107
Volleyball with Ratio Christi, 7–8 p.m., Volleyball courts behind East Hall (rain location, Phys Ed Building)
Tacos and Trivia, 8–11 p.m., West Hall Innovation Center, WH 106/107
Monday, August 30
Maps and Directions (a friendly assist if you need help finding a location), 7:30–9:30 a.m., various NMC Main Campus locations
Meet, Greet, Organize and Eat, 5–7 p.m., Osterlin Building
Bookstore open 8:30 a.m.–5:30 p.m. (Order your books anytime at NMC Bookstore)
Tuesday, August 31

Maps and Directions (a friendly assist if you need help finding a location), 7:30–9:30 a.m., various NMC Main Campus locations
COVID-19 Vaccination Clinic, 10 a.m.–4 p.m., West Hall Innovation Center
Pine Palooza, 11 a.m.–2 p.m., East Hall lawn, FREE lunch in the Hawk Owl Cafe
Bookstore open 8:30 a.m.–5:30 p.m. (Order your books anytime at NMC Bookstore)
Wednesday, September 1

Welcome Wednesday: Adjusting Your Flight Plan Now That You're a Hawk Owl, 4–7 p.m., Osterlin Building
Bookstore open 8:30 a.m.–5:30 p.m. (Order your books anytime at NMC Bookstore)
A Big Thank You to the following for making Welcome Weekend 2020 possible:
Bay Area Transit Authority (BATA)
Businesses of Campus Plaza (Third Coast Chiropractic, Jimmy John's, Little Caesar's, Dickie's BBQ)
Businesses of East Bay Plaza (Biggby Coffee, Tropical Smoothie Cafe, Domino's, Arby's, Tom's Food Markets)
Brew Coffeehouse & Cafe
Bubba's
NMC Bookstore
NMC Enrollment Services
Escape Routes, LLC
NMC Faculty
NMC Food Pantry
GameStop
His House Christian Fellowship
Horizon Books
Lucky Jack's
Moomer's Homemade Ice Cream
Native American Student Organization
Peace, Love and Little Donuts of Traverse City
Pepsico
Phi Theta Kappa Honor Society
NMC Public Relations
Ratio Christi
NMC Residence Life
Sodexo
State Theatre
NMC Student Financial Services
NMC Student Life
NMC Student Success Center