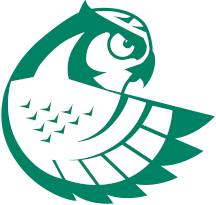 Financial Services
Paying for College
Welcome. Whether you are new to the financial aid process or you've done it all before, we hope you find everything you need to help you before, during, and after your educational experience at NMC.
NMC's financial aid programs are designed to help students pay their educational expenses. Financial aid is meant to supplement, not replace, student and family payment responsibilities. To maximize aid eligibility and opportunities, we highly recommend students complete the Free Application for Federal Student Aid (FAFSA).
NMC email is NMC's official mode of communication, so all correspondence from the Student Financial Services office is sent to students via NMC email. We encourage you to check your NMC email and Self-Service accounts regularly at myNMC.
Use this tool to estimate your total annual cost of attending NMC and financial aid eligibility. The tool gives general guidance in planning your educational financing and is not an application for financial aid.
We are members of the National Association of Student Financial Aid Administrators (NASFAA). We agree and comply with NASFAA's Statement of Ethical Principles and Code of Conduct for Institutional Financial Aid Professionals.
Financial Aid Complaints
Students who have complaints about financial aid should first work with a Financial Aid Specialist in the Enrollment Services Office to resolve the dispute.
Enrollment Services - Tanis Building
Phone: (231) 995-1035
Email: sfs@nmc.edu
Should the dispute not be resolved after working with the financial aid staff, students may ask to be forwarded to the Director of Financial Aid.
The Financial Aid Office will review all complaints sent directly to the Director of Financial Aid, Dean of Students, Vice President for Student Services and Technology, President of the College and all other officials who may receive a complaint regarding issues with financial aid. All complaints are taken seriously, and will be viewed and responded to promptly.
If the dispute is not resolved to the student's satisfaction, there are resources outside of the college that may assist: