About NMC
Northwestern Michigan College is a publicly funded community college that serves people, organizations and businesses. We serve more than 50,000 learners annually throughout the Grand Traverse region and beyond. View more facts and stats here.
NMC offers associate degrees and professional certificates, and bachelor's degrees through the Great Lakes Maritime Academy and Great Lakes Water Studies Institute, including Michigan's first community college bachelor's degree. Partner universities grant baccalaureate, graduate and doctoral degrees through our University Center.
NMC's extensive Extended Education program offers a wide array of personal and professional classes and certifications to more than 10,000 learners a year.
NMC is also home to:
Have an experience with NMC that you'd like to share? We'd like to hear it.
---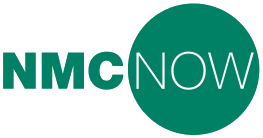 NMC students both past and present are achieving success in the classroom and in their chosen fields. This section showcases just a few of those successes. Sign up for NMC Now below to get those stories (plus upcoming campus events and media mentions) delivered to your inbox every other week. (Check out past issues here.)