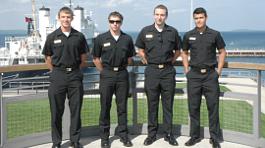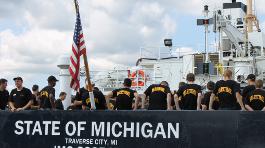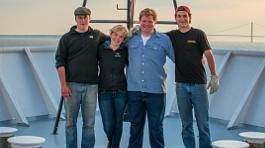 Schedule A Visit
A campus visit must be scheduled by contacting our office (phone numbers below). Visits typically last three hours, but can be longer if you elect to see residence halls or other areas not directly on the Maritime campus. The following days and times are most commonly scheduled:
NEW THIS SPRING - Saturday visits!
Saturday, April 16, 1 p.m.
Saturday, April 23, 1 p.m.
September through April:
Mondays – 9 a.m. or 1 p.m.
Fridays – 9 a.m. or 1 p.m.
May through August:
The Training Ship State of Michigan will be out sailing with our first year cadets most of the summer. We recommend scheduling a visit when the ship is planned to be in our port:
May 2
June 20, 21 and 22
July 18
August 26 and 29
Alternate dates may be scheduled upon request, but may not include a ship tour.
Get information on flying to Traverse City, car rentals and hotel accommodations. Learn more (PDF) »
Campus Map
The Great Lakes Maritime Academy is located on NMC's Great Lakes Campus (#5 on the Great Lakes Campus map)
Custom Directions
For custom driving directions to the Great Lakes Campus from Google, enter your street address, city and state below. (The directions will appear in a new browser window.)