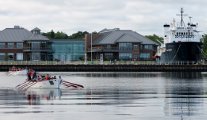 Request an information packet here.  More »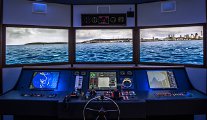 Get a view of what we offer. We'd love to show you around!  More »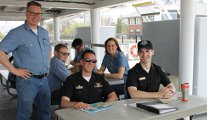 We offer several ways to help you afford your education and training.  More »
Complete an application online »
Please Note:
We still have seats available for the Fall 2017 Engineering Officer Program.
The Fall 2017 Deck Officer Program is at capacity. We are working with prospective students and encourage them to complete an application, be placed in our Fall 2017 waitlist "pool" and also create a plan to re-apply for Fall 2018.
Launch your career
Select a link below based on your current status:
Application Deadline
Prospective students may apply 13 months prior to the Fall semester they wish to start. A new class starts each year in mid-August. Formal reviews for acceptance will be made by the Director of Admissions on a rolling basis until the class is full.